I adore passion fruit as well as whisky. I like to see this drink as a slick mix of both. Similarly to the Porn Star Martini, this is very much a crowd pleaser you can't really go wrong with.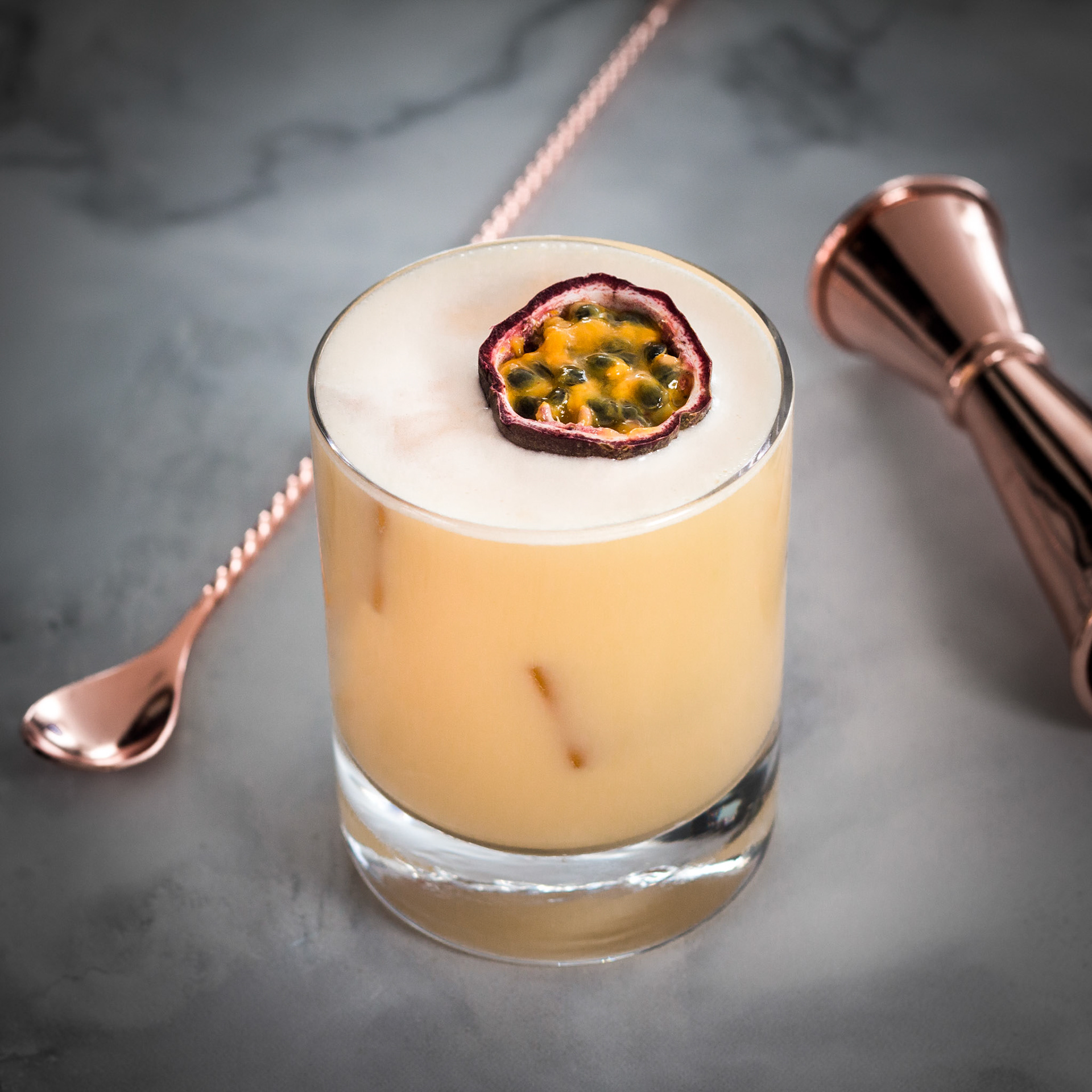 WHISKY PASSION RECIPE

INGREDIENTS:
- 2 oz / 60 ml whisky
- 1 oz / 30 ml passion fruit syrup
- 1 oz / 30 ml lemon juice
- 1 egg white
- Half a passion fruit to garnish
METHOD:
Add all ingredients to a shaker and shake for around 30 seconds without ice. Add ice to the shaker and shake again for around 20 seconds. Strain in a tumbler glass filled with ice. Garnish with half a passion fruit on the foamy top of the drink.