This is a very easy drink to mix yet so refreshing and delicious. I always find myself coming back to it especially if I have guests over. If you are wondering about the bunny in the shot: I photographed the drink just before Easter, but please feel free to drink this any time of the year!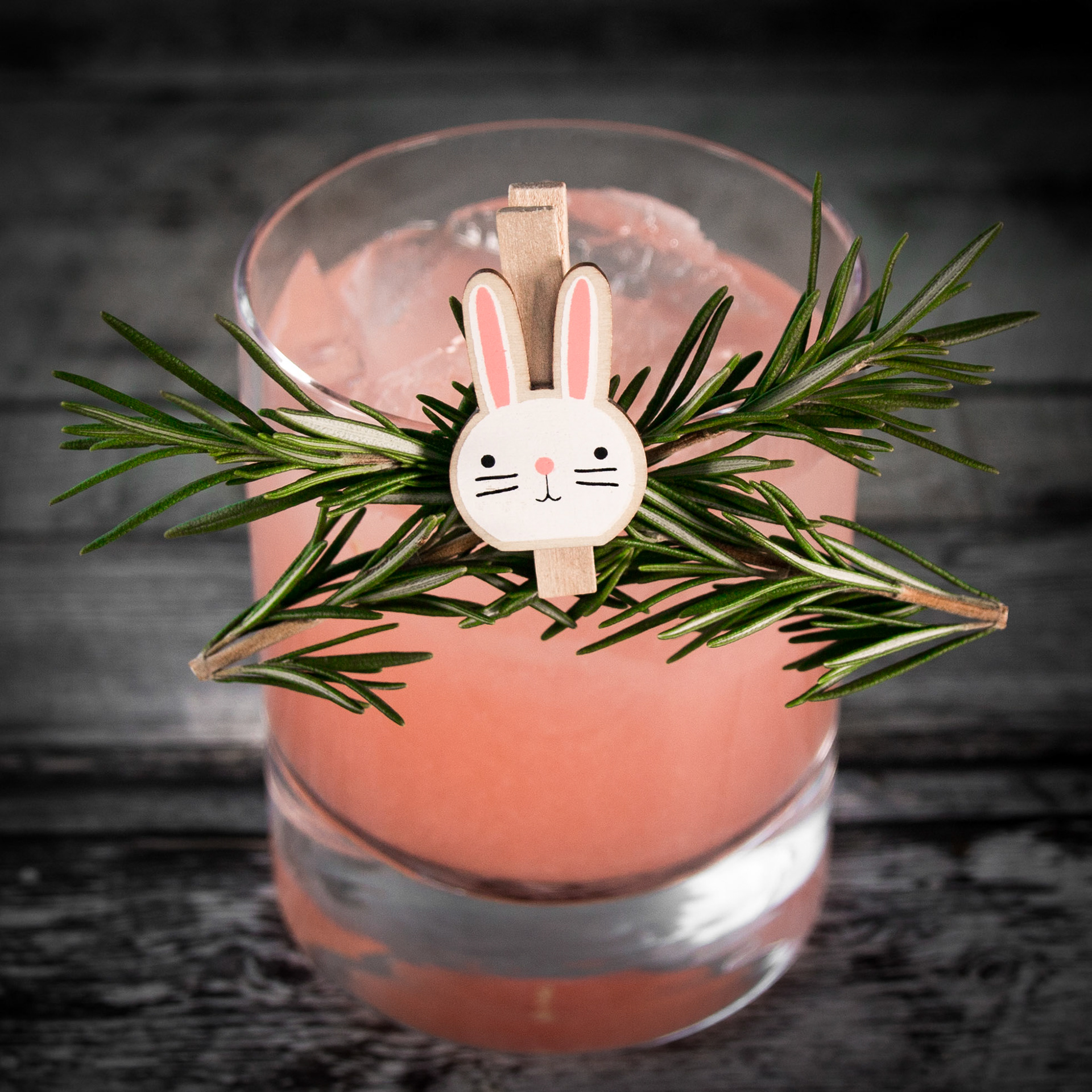 ROSEMARY GREYHOUND RECIPE
INGREDIENTS:
- 2 oz / 60 ml vodka
- 5 oz / 150 ml fresh grapefruit juice
- 0.5 oz / 15 ml rosemary syrup (instructions below)
- 1 or 2 sprigs of rosemary
METHOD:
Build the drink in a tumbler glass full of ice by pouring all liquids in and giving a quick stir. Garnish with 1 or 2 rosemary sprigs. 
To make some rosemary syrup simply pour 2 cups of sugar and 2 cups of water in a pan together with around 12 sprigs of rosemary. Simmer until the sugar is completely diluted then fine strain and let it cool off before storing it in the fridge.