Being originally from Milan, there is little I can say about my favourite pre-dinner drink other than it is absolutely delicious. I consumed most of these during 'aperitivi' which are basically pre-dinner drinks and nibbles everyone goes for pretty often back in my home town.
As for the origins of this drink, many sources point to it being born in Caffe Casoni in Florence back in 1919. Legends say that the cound Camillo Negroni asked his bartender friend Forsco Scarselli to strengthen an Americano by switching the soda water with gin.
There are many variations on this classic recipe. I personally love to stick to the classic ratio below.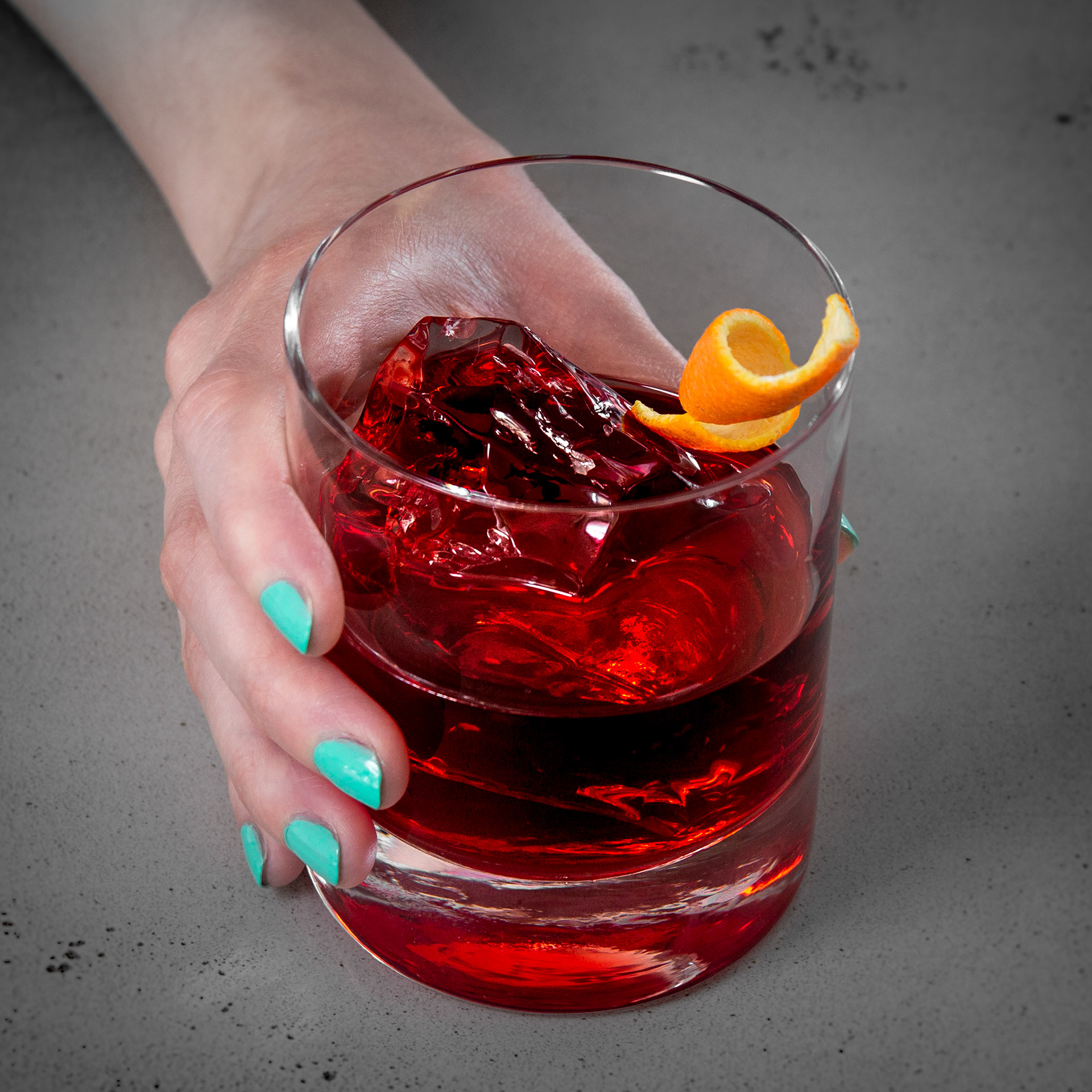 The Negroni Cocktail Recipe
- 1 oz / 30 ml gin
- 1 oz / 30 ml Campari
- 1 oz / 30 ml sweet vermouth
- 1 Orange peel
Build the drink by adding all liquids to a tumbler glass over a large chunk of ice. Express the oils of an orange peel over the glass and its rim and drop it in the glass to garnish.