I really feel kiwis aren't used enough in drinks! For this reason I decided to whip up a drink with this delicious fruit. Results below. Also, I didn't have that much creative juice at the time I posted the drink on Instagram, thus the terrible name...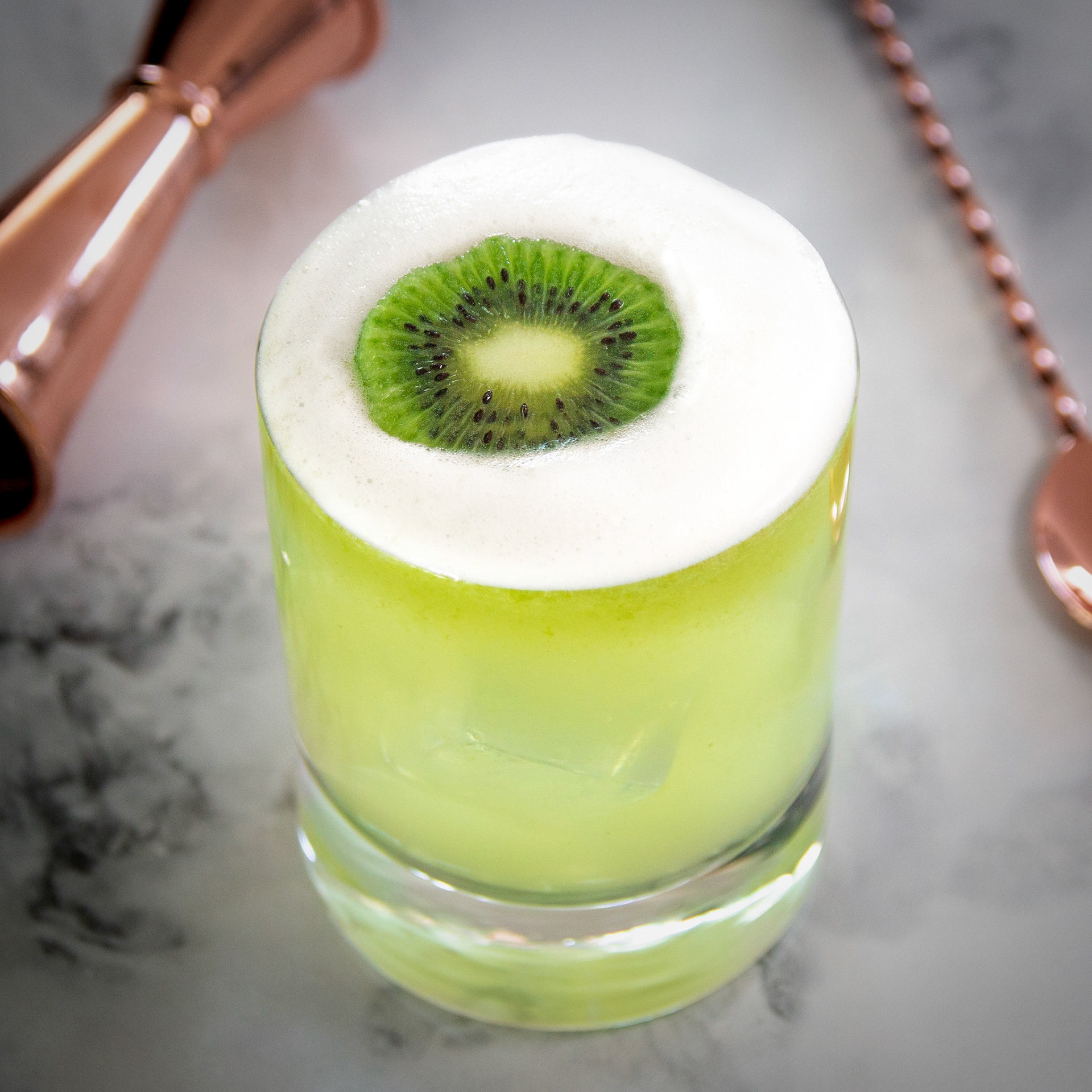 THE KIWI THING COCKTAIL RECIPE
INGREDIENTS:
- 2 oz / 60 ml gin
- 1 oz / 30 ml fresh kiwi juice
- 0.75 oz / 22 ml lemon juice
- 0.75oz / 22ml simple syrup
- Egg white (optional)
METHOD:
Shake all ingredients without ice for 30 seconds then add ice and shake until chilled. Strain into a rocks glass filled with ice.