I stumbled on some fantastic gin recipes from Kaitlyn Stewart who was crowned World Class Bartender of the Year in 2017. As soon as I saw this drink I knew I'd love it so I gave a shot at whipping it up. It did not let me down!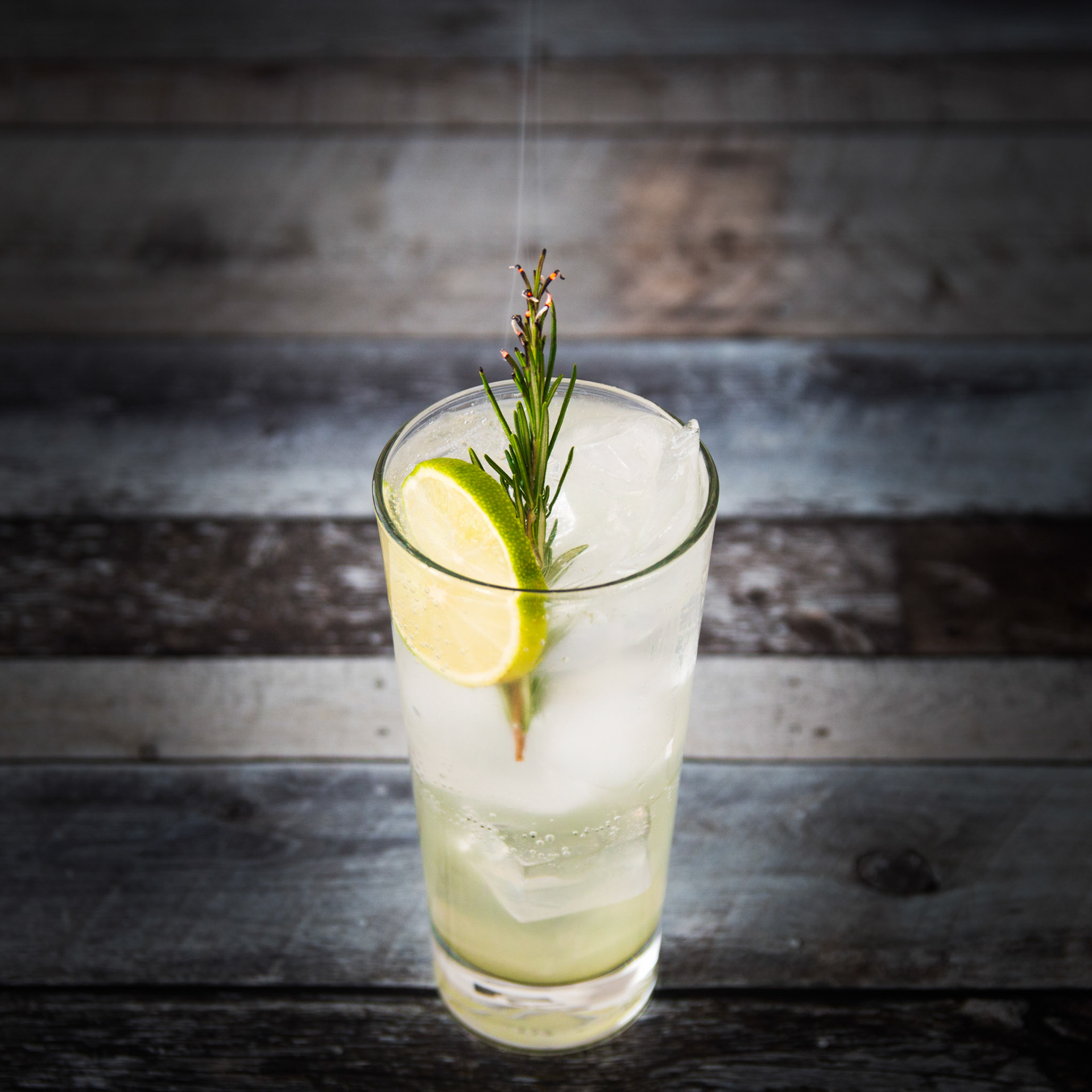 The Grass is always Greener cocktail recipe

- 1 oz / 30 ml Tanqueray Rangpur
- 0.5 oz / 15ml ginger liqueur
- 0.5 oz / 15ml rosemary syrup
- 0.5 oz / 15ml fresh lime juice
- 1 bar spoon of green herbal liqueur 
- Soda 
- 1 rosemary sprig 
- 1 lime wheel
Pour all liquids in a shaker with ice except for the soda. Shake for 10 secongs and strain into a highball glass filled with ice. Top up with soda and garnish with a sprig of rosemary and a lime wheel. Light up the rosemary with a torch or a lighter.


To make some rosemary syrup simply pour 2 cups of sugar and 2 cups of water in a pan together with around 12+
 sprigs of rosemary. Simmer until the sugar is completely diluted then fine strain and let it cool off before storing it in the fridge.