A delicious drink from Sandy De Almeida. It has it all really, from mezcal to bitters. The rich notes of all the ingredients make this drink very complex and on the bitter side of things. I loved it from the first sip.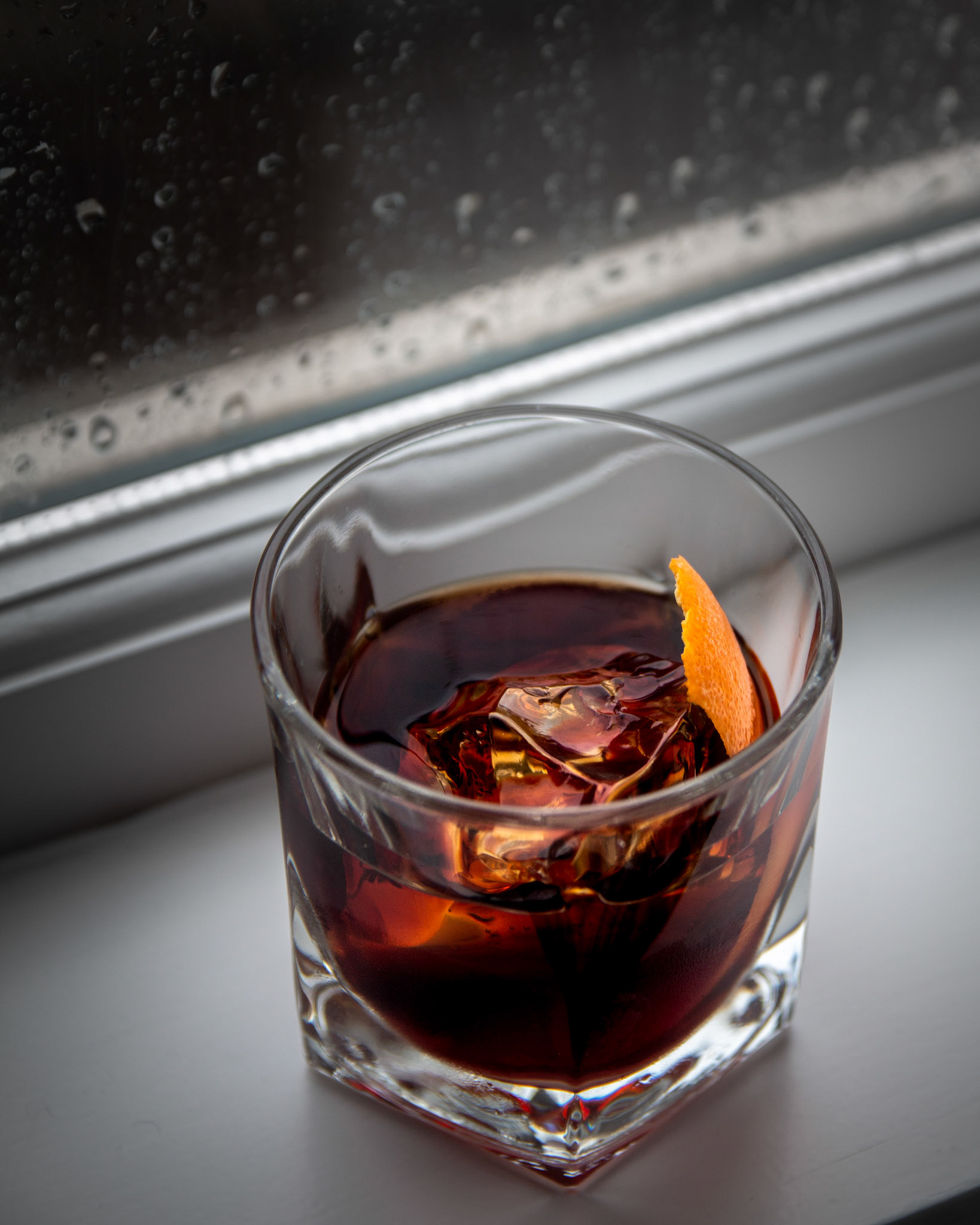 the departed cocktail recipe
- 1 oz / 30 ml Demerara rum
- 1 Dash Peychaud's bitters
Stir all ingredients in a mixing glass with ice. Strain in a rocks glass over a single large chunk of ice. Express the oils from an orange peel over the drink and on the rim of the glass and use the peel as garnish in the drink.