Stumbled upon this recipe on
liquor.com
 and as we had some really warm days here in Amsterdam, I really felt like giving this a go! Have to soak in all those summer vibes!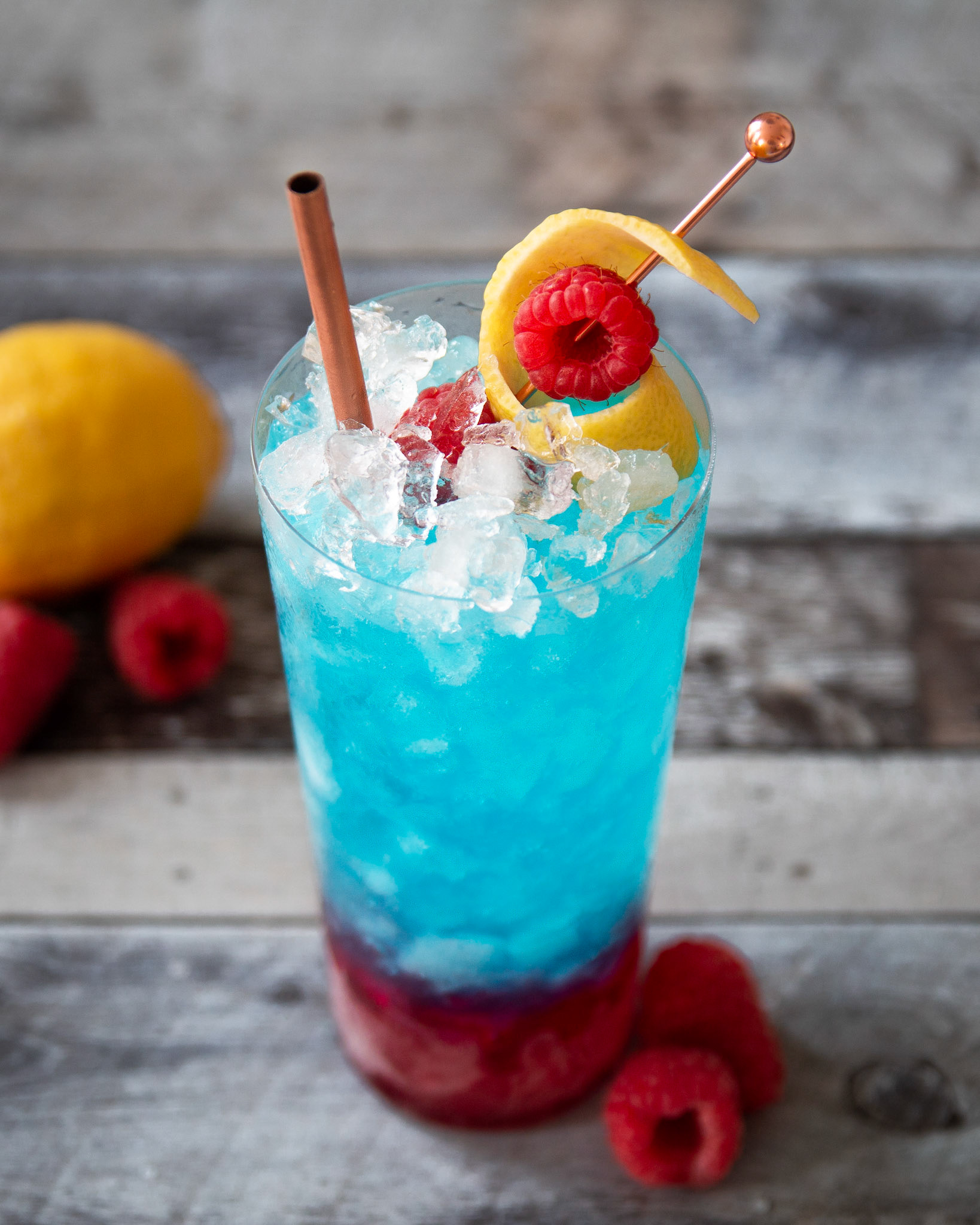 Tealquila Sunrise Cocktail recipe
- 2 oz / 60 ml tequila blanco
- 0.75 oz / 22 ml triple sec
- 0.5 oz / 15 ml raspberry syrup*
- 0.25 oz / 7 ml blue curaçao

Pour the syrup into a highball glass and fill with crushed ice. Shake the rest of the ingredients with ice. Pour over the crushed ice. Garnish with a lemon peel and two raspberries.
*Raspberry syrup: In a small glass, muddle 6 raspberries. with 6 oz / 180 ml simple syrup and stir. Fine strain and put in the fridge.