If you have ever visited the Netherlands you probably know about Stroopwafels. These delicious traditional Dutch cookies are extremely addictive. To the point that I avoid having them around my place as I can just eat a whole packet without even realising it. It has been a while since I have initially thought of how to incorporate these caramel wafer cookies into a drink. After exploring several options and combinations I came up with this recipe which includes a local stroopwafel liqueur I got my hands on as well as
Monin's salted caramel syrup
on a rye base. Just be careful with the quantities of stroopwafels you buy for this. You might end up feeling guilty once you eat up the whole packet!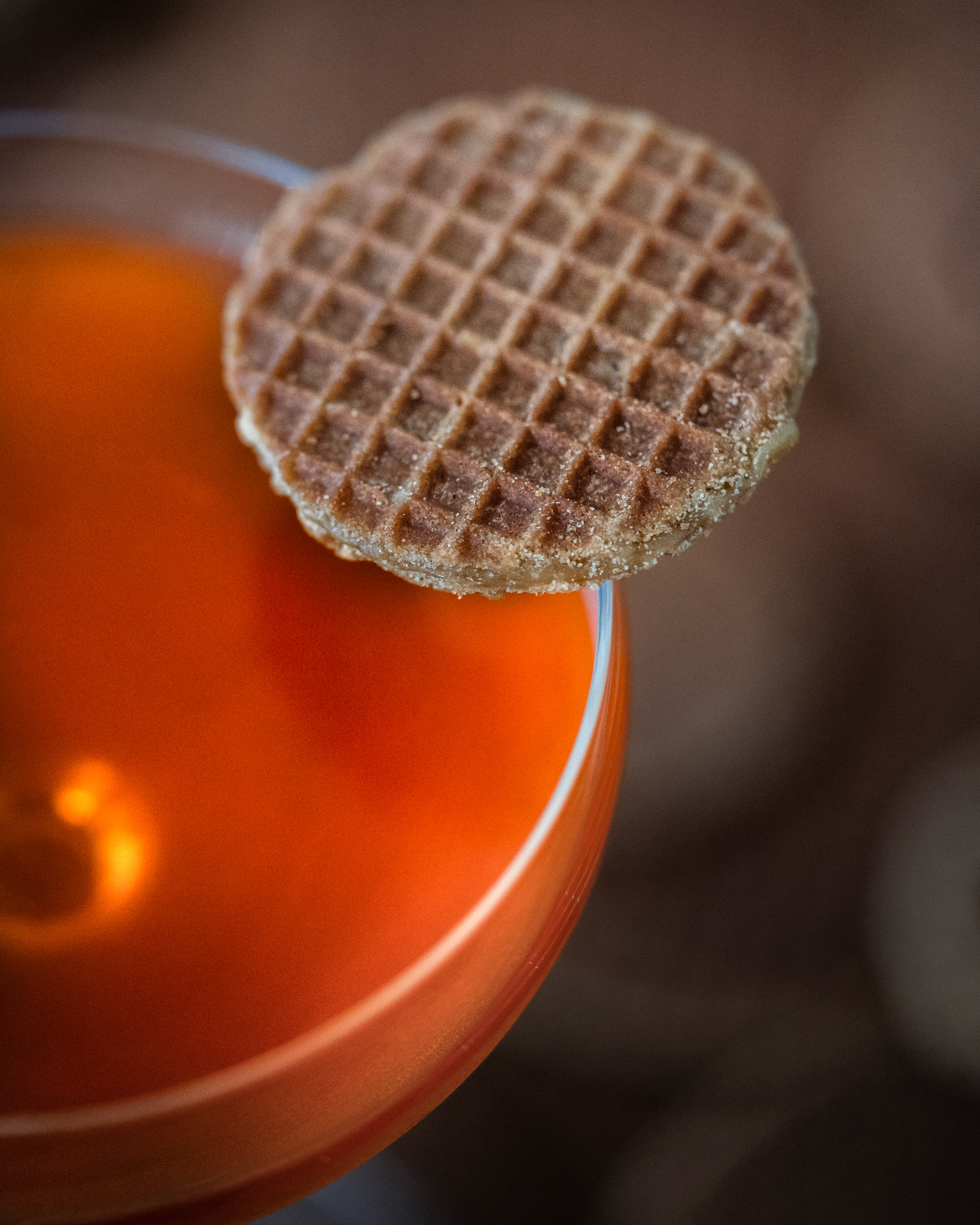 stroopwafel manhattan cocktail recipe
- 2 oz / 60 ml Rye whisky
- 0.5 oz / 15 ml Stroopwafel liqueur
- 0.5 oz/ 15 ml
MONIN salted caramel syrup
- 2 Dashes of orange bitters
- 1 Mini stroopwafel to garnish
Stir all ingredients in a mixing glass over ice for 15-20 seconds. Strain in a chilled coupe glass and garnish with 1 mini stroopwafel.