I created this drink as entry for the Home Bar Awards Instagram competition for 'The Big Screen' theme in March 2018.
I love horror movies but I am always skeptical about any remake. When I saw IT last year I loved it. I found the vibe and look of that film just spot on.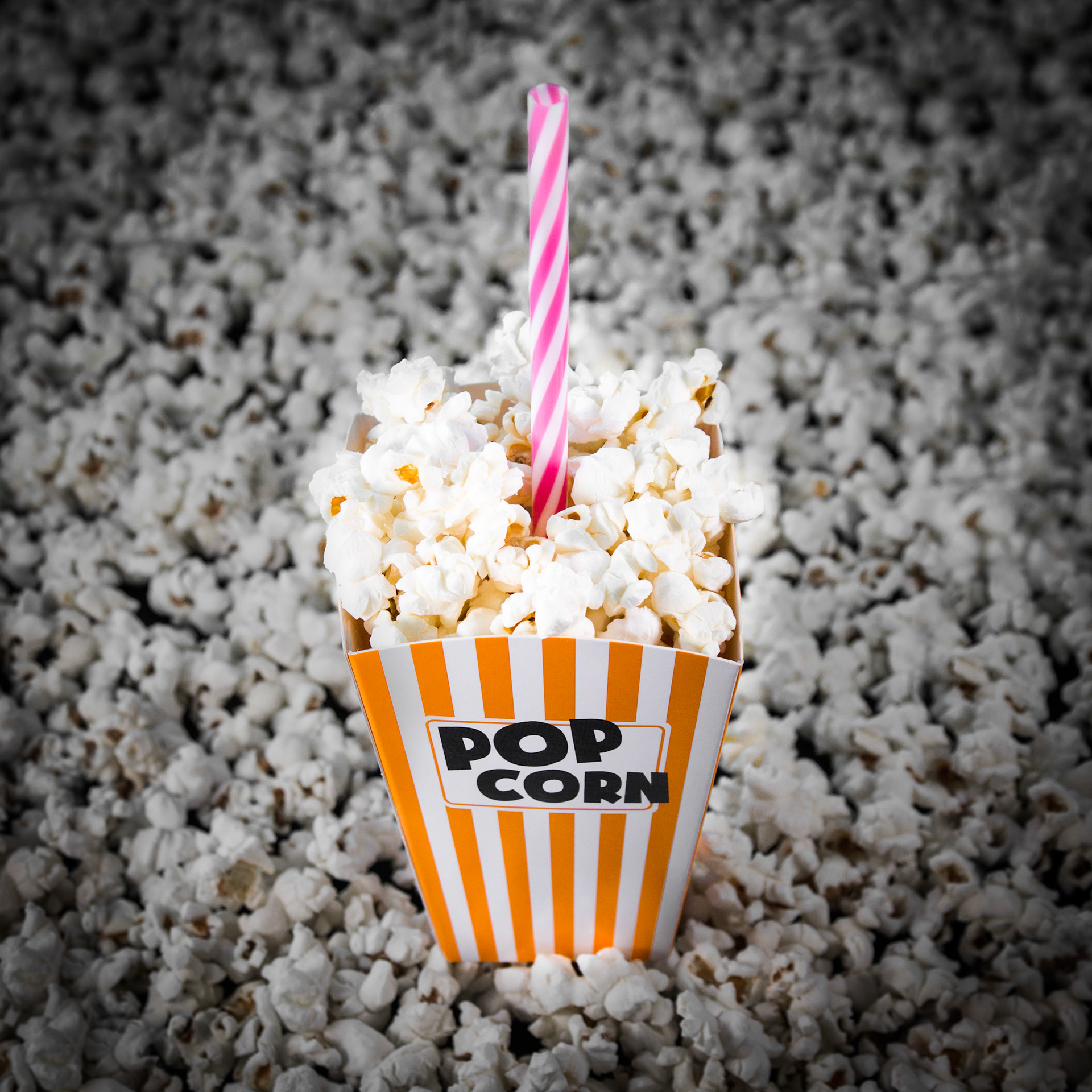 MILD SPOILER ALERT! This drink was inspired by the film's iconic opening scene. Georgie meets Pennywise the clown which tries to lure him into the sewers. He does this by showcasing all the great things that can be found there, including Georgie's favourite: Popcorn.
I mixed a drink with a colourful presentation with loads of popcorn to symbolize the exciting and fun promises of the clown. When taking a closer look though, after eating the popcorn, you'll soon realize that the liquid you are sipping on is of a deep red colour. This hints to what was waiting for poor Georgie after he encountered the terrifying ancient entity...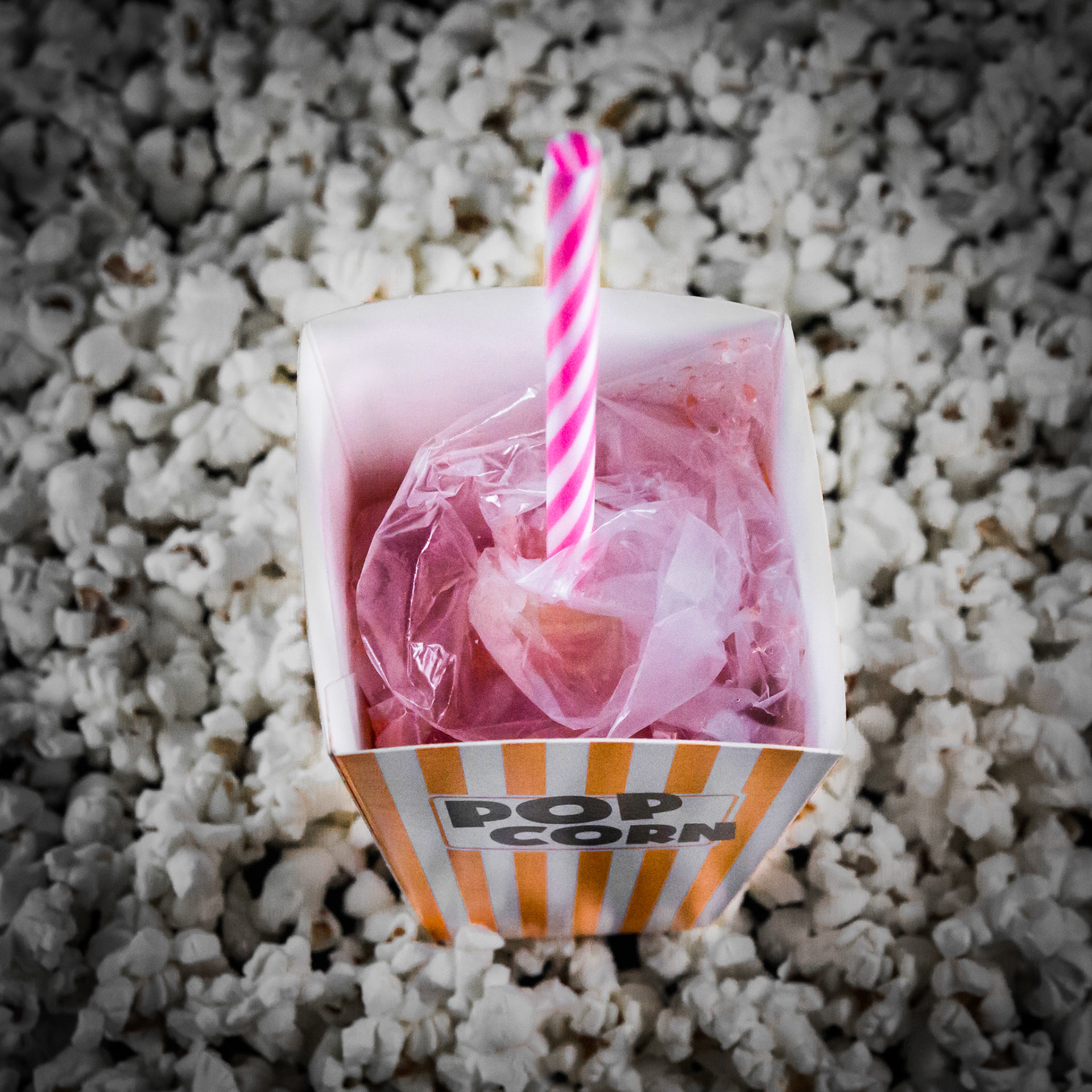 We Have a Lot of Popcorn Down Here Georgie 
RECIPE
INGREDIENTS:
- 1.5 oz / 45 ml Italian bitter
- 3 oz / 90ml Prosecco    
- 1 large or 2 medium sized strawberries
- 1 oz / 30 ml Rosemary syrup
- Popcorn
METHOD:
Mix and stir all ingredients in a mixing glass with ice then pour unstrained in a plastic food bag. Put a reusable straw in the food bag and secure it with a rubber band so that it doesn't slip. Put the food bag into a small popcorn paper bag and cover it with popcorn.