Days are finally getting longer here in the Netherlands. More light, more life! 
In the past month or so I've been more and more thinking of how I could further improve my photography skills. I feel that launching
my second channel on Instagram
has been a good step in that direction. Furthermore I've decided that upping my editing skills and jumping onto side projects are the two things I'll be focusing on during the next few months. But fear not, drinks and bars are here to stay.
In regards to improving my editing skills, this basically means for me to learn Photoshop. Up to now I have only used Lightroom for my edits and it served me well. However especially when shooting new content for
my second channel
, I quickly realised that I needed more freedom to manipulate the shots I took to achieve what I wanted. So Photoshop it is! 
Below is the first drink image I edited with both Lightroom and Photoshop. The photo off camera on the left was terribly flat due to the bad lighting conditions it was taken in so I tried to 'save' the shot in post. Probably it could have been finessed more (especially the garnish) but I am overall pretty happy with this first attempt of mine to the bottom right.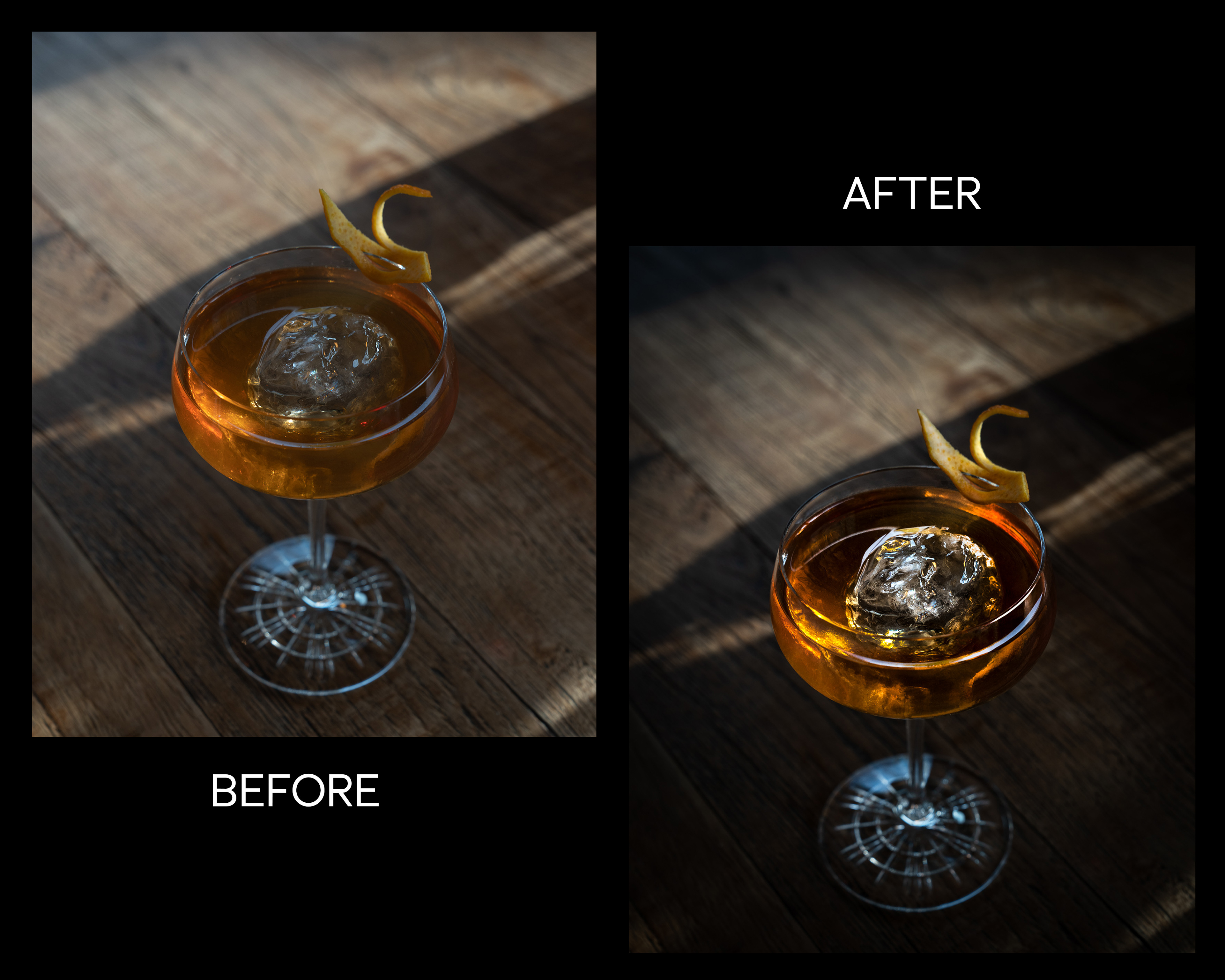 As for the other projects I will be jumping on these will be mainly featured
on my second channel
. So just keep an eye out for those there. More bar shoots are planned too for March so stay tuned for more. Also please drop by
@welcometomybar
to say hi :) Cheers!