This is hands down my favourite whisky sour twist. Using a smoky single malt Scotch to build the drink adds a delicous layer of smokiness and the limoncello together with the honey syrup subtly round the taste off. I love my sours with foam so I always add an egg white and dry shake but this can be skipped.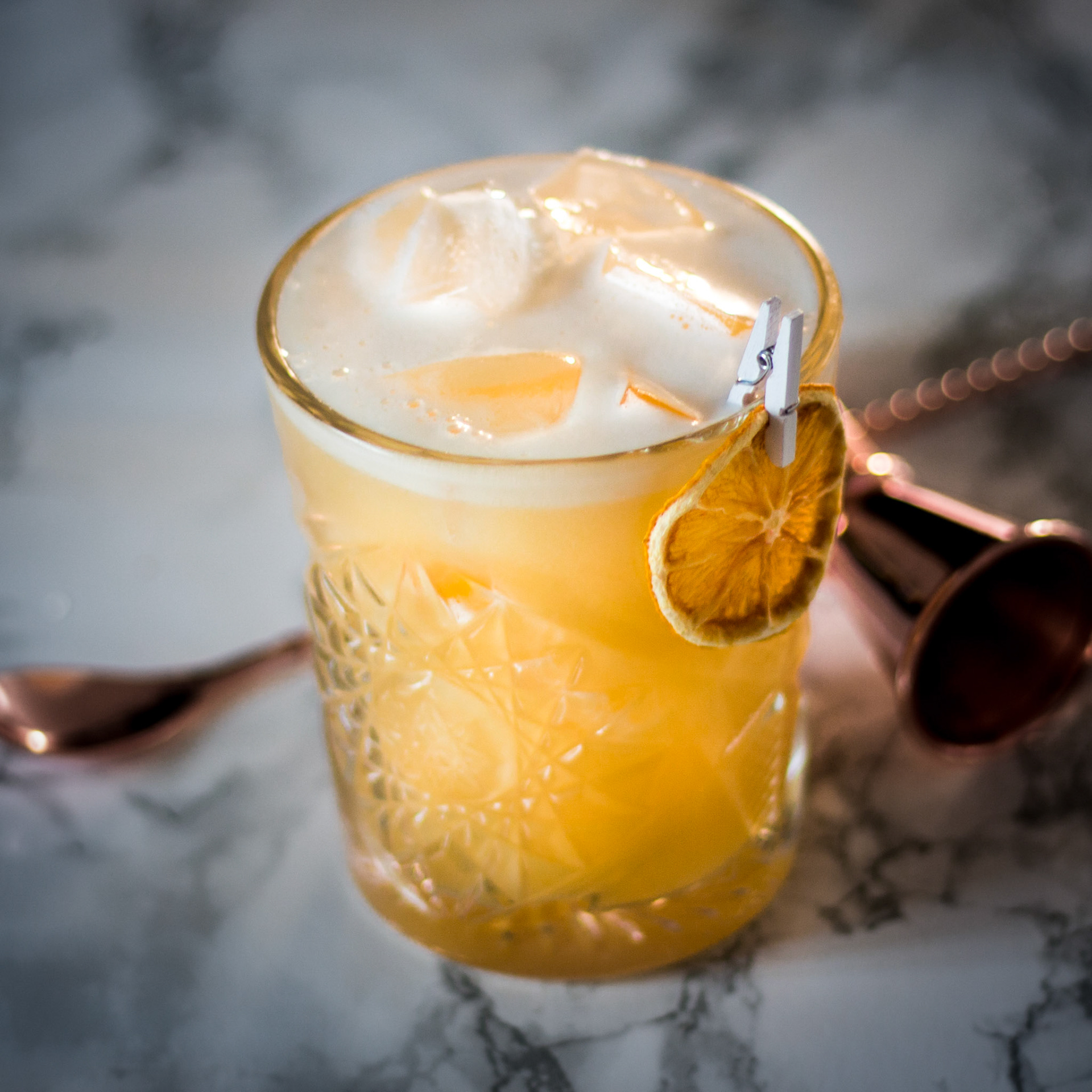 INGREDIENTS:
- 1.5 oz / 45 ml smoky single malt Scotch whisky
- 0.5 oz / 15 ml limoncello
- 0.75 oz / 22 ml lemon juice
- 0.75 oz / 22 ml honey syrup
- 1 egg white
METHOD:
Shake ingredients without ice, then shake them again with ice. Strain in a tumbler glass over ice and garnish with a dehydrated lime wheel.
To make the dehydrated lemon wheels without a dehydrator you can use an oven. Just keep the oven at a relatively low temperature (80-90 C worked for me if I remember well) and keep the lime wheels in there for 4 hours or so flipping them half way through after around 2 hours.