This is a delicious tiki recipe from Suggler's Cove, which is one of the best tiki drink books you can get your hands on. I highly recommend both the book as trying this drink which in my experience is always a winner with guests.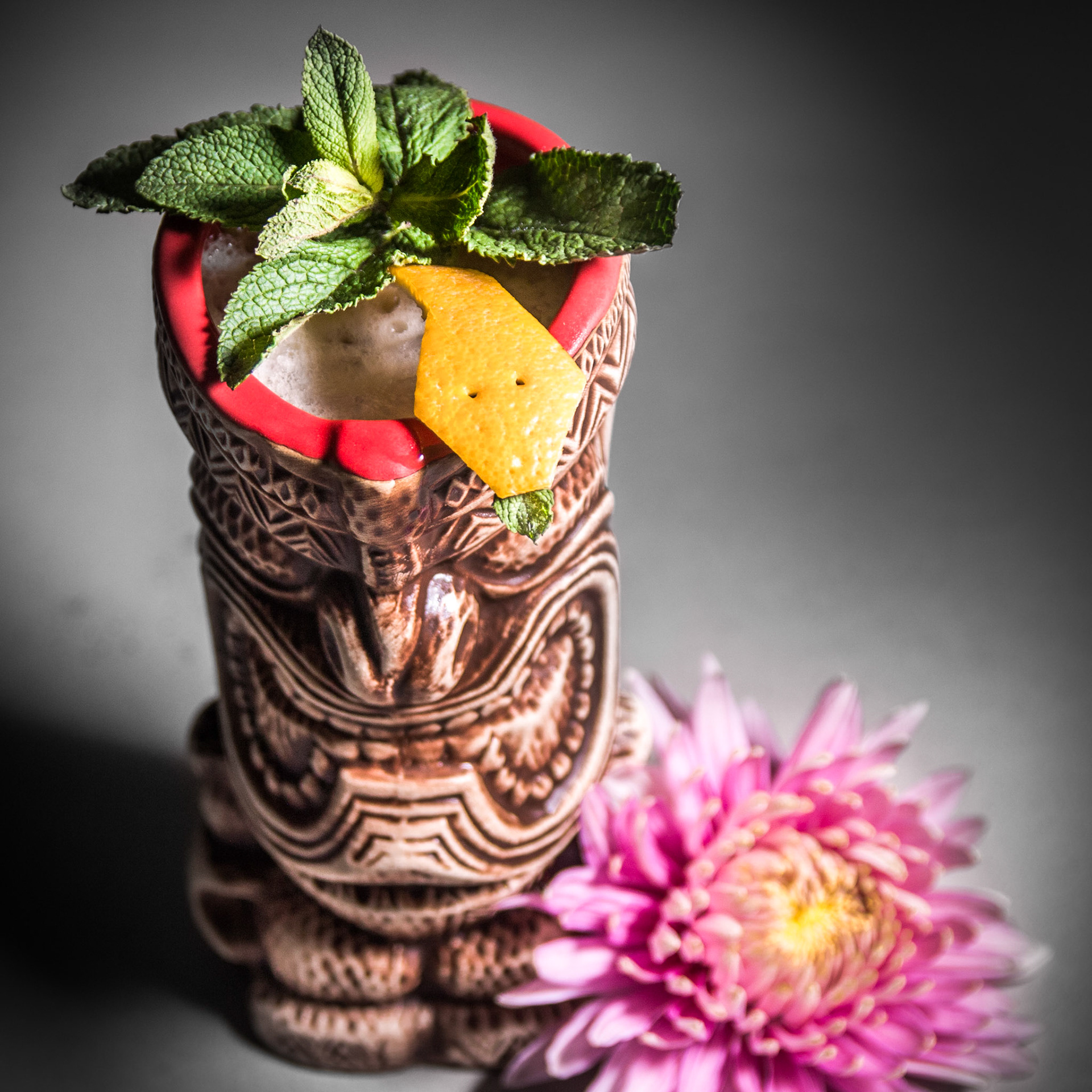 INGREDIENTS:
- 1 oz / 30 ml blended aged rum
- 1 oz / 30 ml black blended rum
- 1.5 oz / 45 ml fresh lime juice
- 1.5 oz / 45 ml fresh orange juice
- 1.5 oz / 45 ml passion fruit syrup
- 3 oz / 90 ml seltzer water
- 1 mint sprig
- 1 orange peel
METHOD:
Shake all ingredients with crushed ice minus the seltzer water. Pour unstrained in a tiki mug and add the seltzer water. Garnish with a mint sprig and a snake made with an orange peel. Warn guests about the snake.