It's been a while I wanted to try the combo rum+amaro. I can now officially highly recommend it. These types of liquids just fit so well together! I used an amaro which wasn't very herbal and a golden rum. Next time around I'll try this with another amaro and maybe an overproof rum...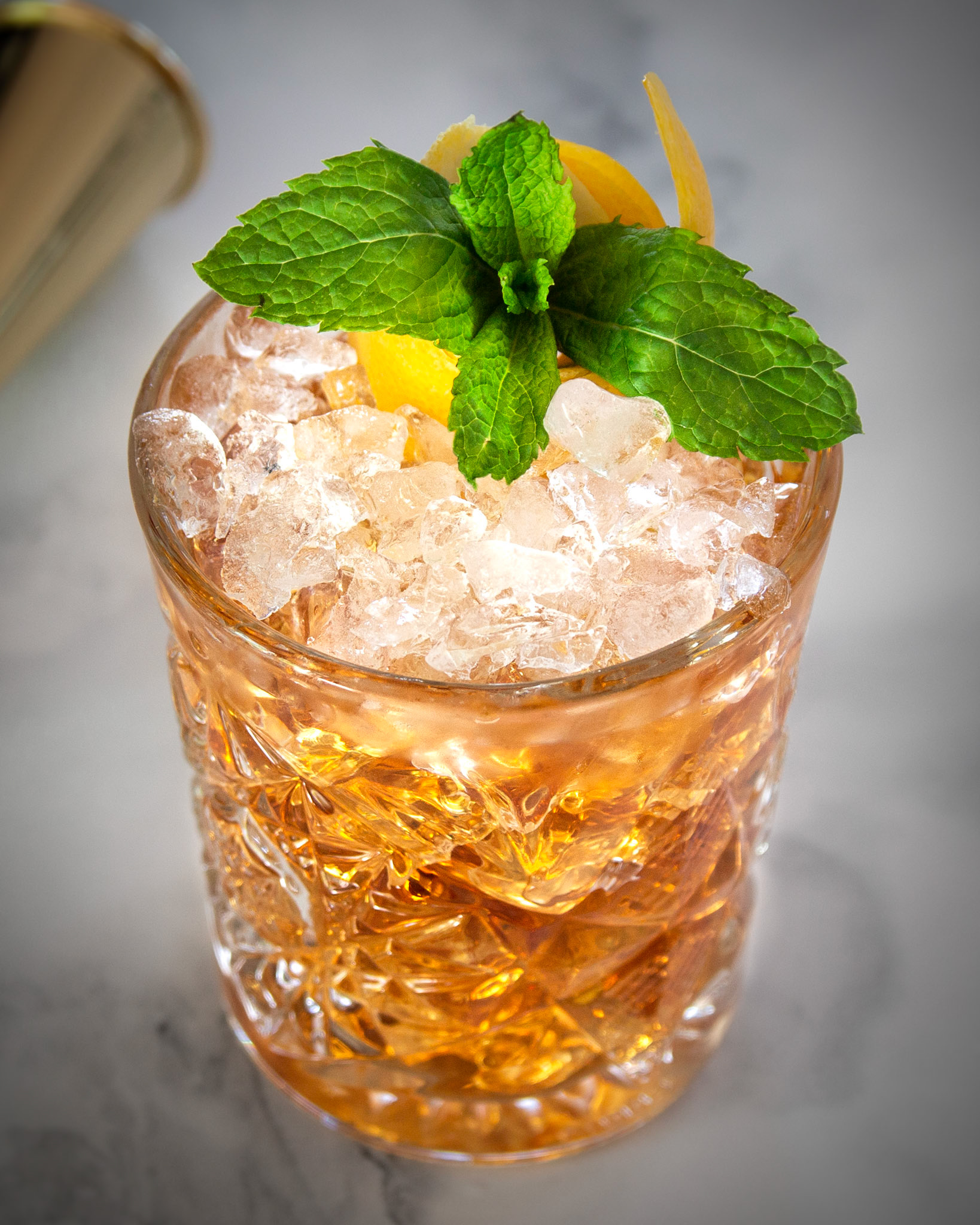 - 1.5 oz / 45 ml amaro
- 0.5 oz / 15ml rum
- 0.25 oz / 7ml fresh lemon juice
- 0.25 oz / 7ml simple syrup

- Mint
- Lemon peel
Shake all liquids briefly in a shaker with ice and strain in a tumbler glass filled with crushed ice. Top up with more crushed ice and garnish with a lemon peel and a mint sprig.