I have been getting more into spirit forward drinks lately. Being a lover of both whisky and amari I decided to give a go at mixing a Manhattan that would combine both. The below recipe is the result. 
I love this recipe as it is very simple yet delivers a fairly balanced drink with the right amaro as the sweetness of this liquid together with its complex notes adds very well to the taste of a good rye. I also appreciate this recipe as it can be used as a template to try different Amari and whiskies and obtain very different drinks as a result. All in all a great after dinner treat!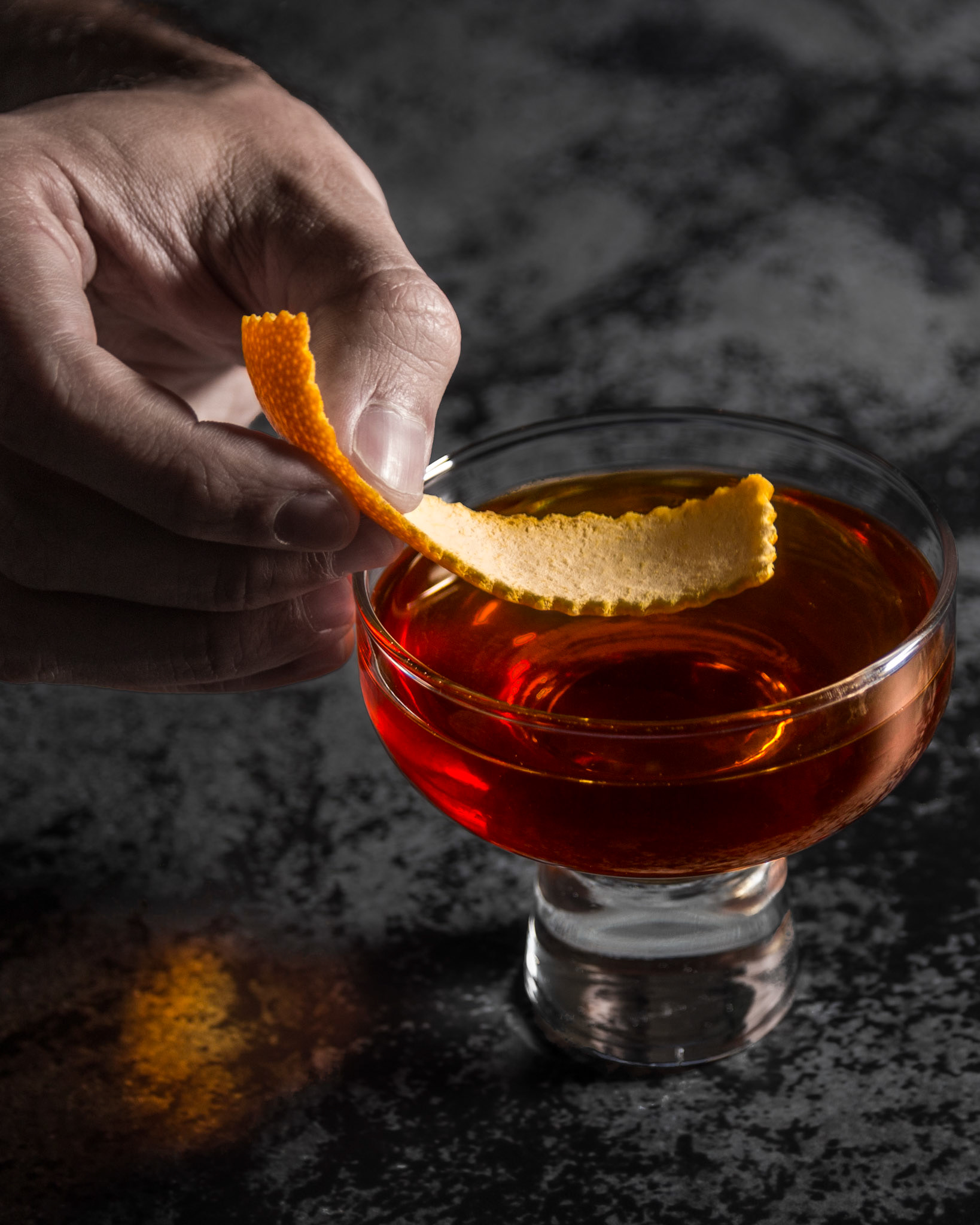 - 2 oz / 60 ml Amaro 
- 1 oz / 30 ml Rye whisky
- 2 dashes of bitters
- Orange peel to garnish
METHOD:
Stir all ingredients with ice in a  mixing glass for around 20 seconds. Strain in a coupe glass and express the oils of an orange peel on the glass before adding the peel to the glass as garnish.