Bourbon is an exception to the rule when it comes to tiki drinks which are usually rum based. I was surprised by how good this cocktail was the first time I tried it: highly recommended!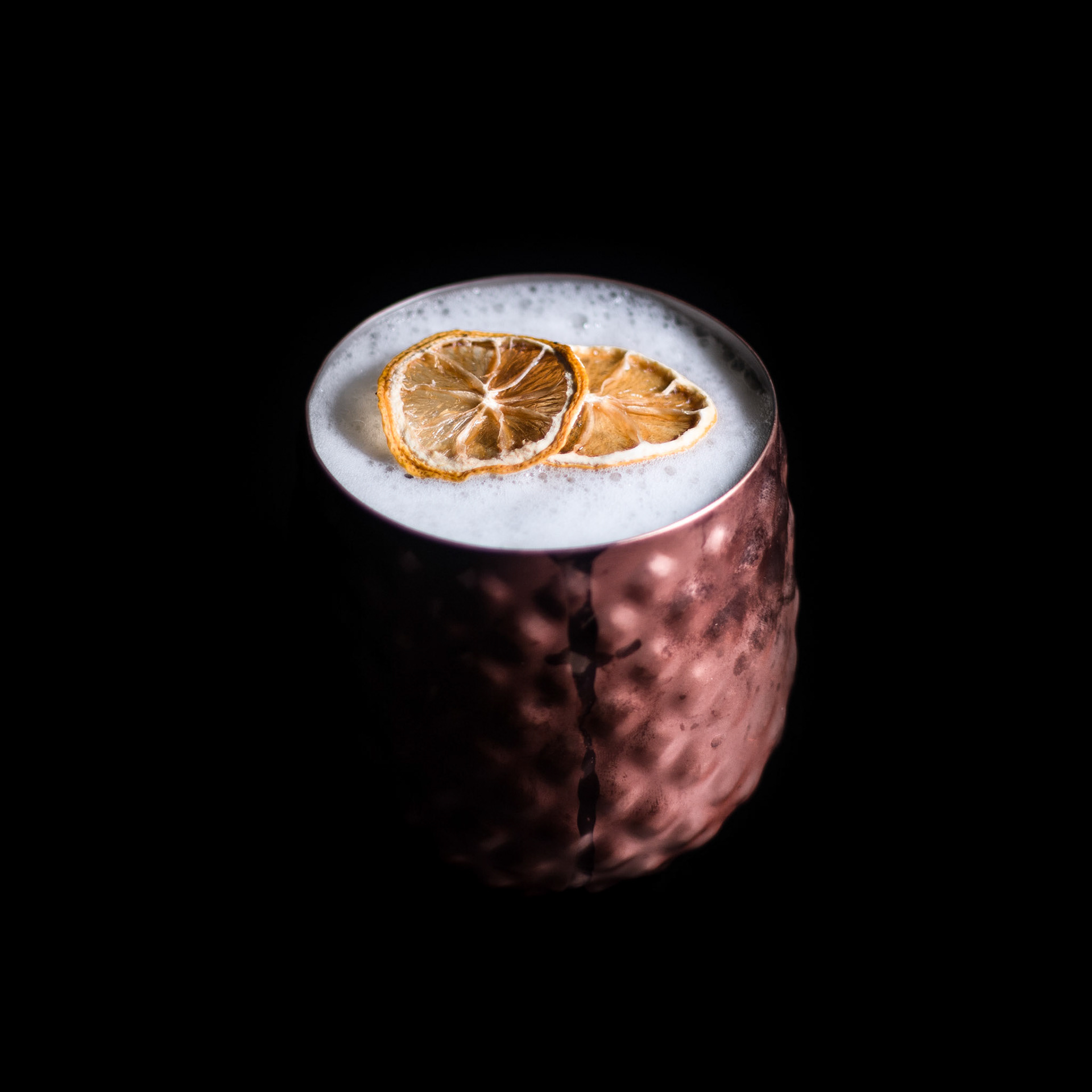 - 2 oz /  60 ml bourbon
- 1 oz / 30 ml fresh lemon juice
- 0.75 oz / 22 ml honey syrup
- 0.5 oz / 15 ml passion fruit syrup
- 1 egg white
- 2 dehydrated lemon wheels
Shake all ingredients with crushed ice and pour unstrained in a mug. Garnish with the dehydrated lemon wheels.
To make the dehydrated lemon wheels without a dehydrator you can use an oven. Just keep the oven at a relatively low temperature (80-90 C worked for me if I remember well) and keep the lime wheels in there for 4 hours or so flipping them half way through after around 2 hours.