This is a stylish looking drink and usually appreciated by most. If you like passion fruit and vodka, having a Pornstar Martini is something you might want to try the next time you are out for drinks, or maybe you can whip one up at home...It's actually pretty easy!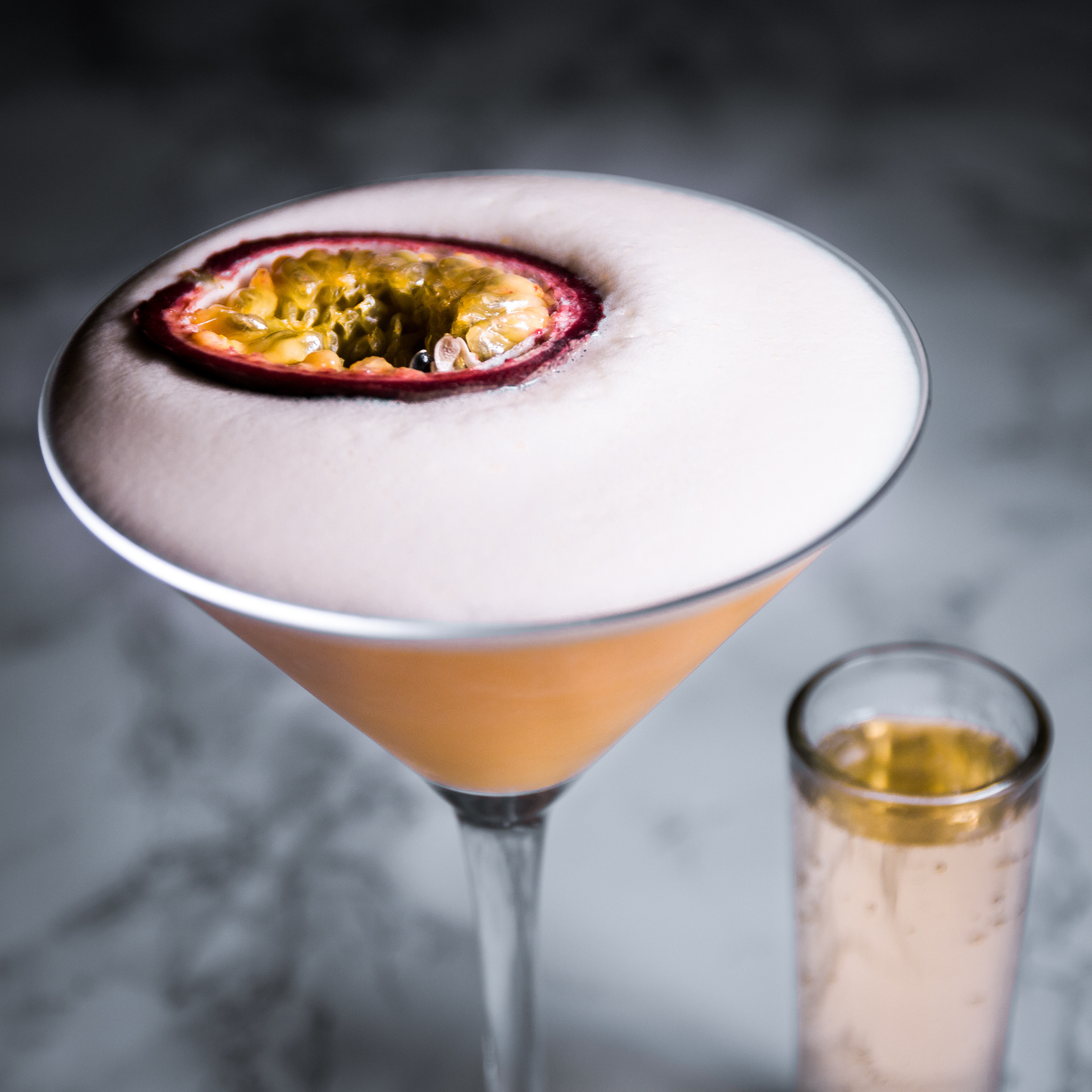 INGREDIENTS:
- 2 oz / 60 ml vanilla vodka
- 0.5 oz / 15 ml passion fruit syrup
- 0.5 oz / 15 ml lime juice
- Pulp from 1 and 1/2 passion fruits
- 1.5 oz / 45 ml of champagne
METHOD:
Shake all ingredients, strain into a martini glass and use the remaining half of passion fruit as garnish. Serve with a shot of champagne on the side.