This is a classic easy to whip up tiki that easily pleases most of my guests. Give it a try and you'll get why!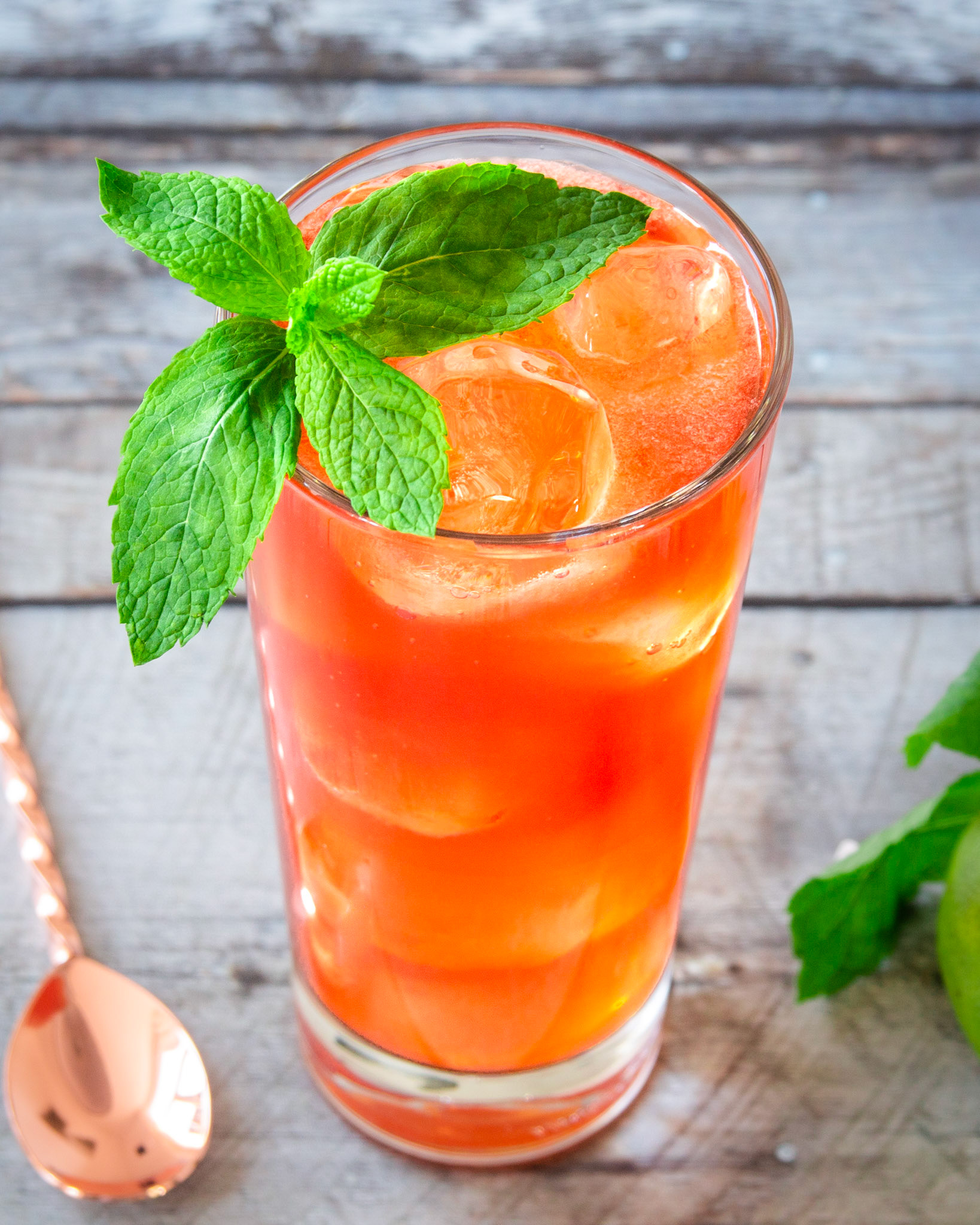 PLanter's punch cocktail recipe
- 3 oz / 90 ml dark rum
- 1 oz / 30 ml simple syrup
- 0.75 oz / 22 ml lime juice
- 1 tsp grenadine
- 3 dashes of Angostura bitters
- Top up with a splash of soda water

- Mint sprig
Shake all ingredients with ice and strain over ice in a highball glass. Top up with some soda water and garnish with a mint sprig.