Pink gin has become a thing lately. This recipe is a simple and delicious take on a regular gin and tonic being more on the sweeter and berry flavour side of things.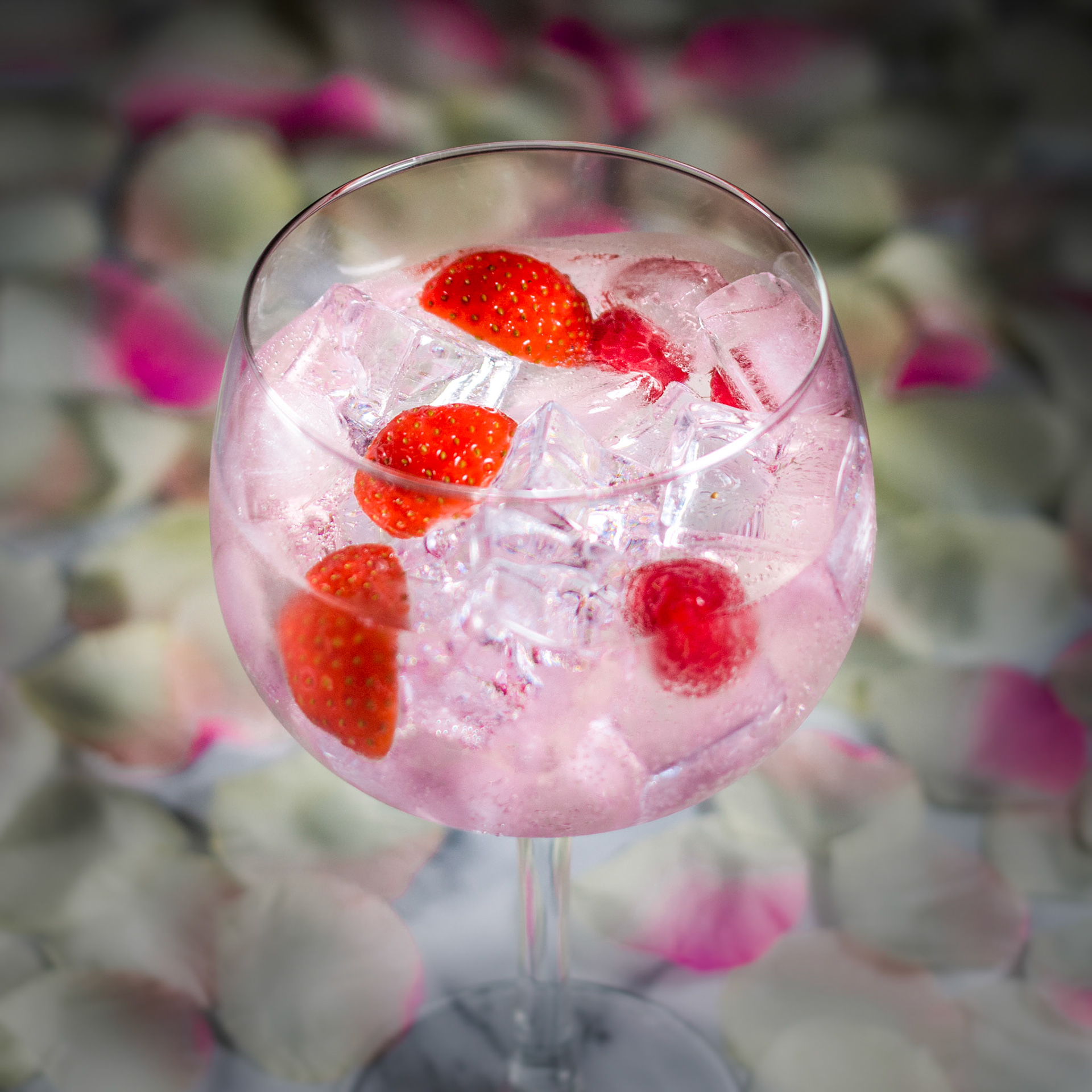 Pink Gin and Tonic recipe
INGREDIENTS:
- 1 oz / 30 ml pink gin
- Tonic water
- 2 strawberries
- 4 raspberries
METHOD:
Fill a large copa glass with with ice. Pour the gin and top up with tonic water. Garnish with strawberries and raspberries.