Nothing screms summer more to me than a good piña colada. This coconut pineapple classic will never let you down during the warm season. Just make sure you are close by a pool when sipping on it...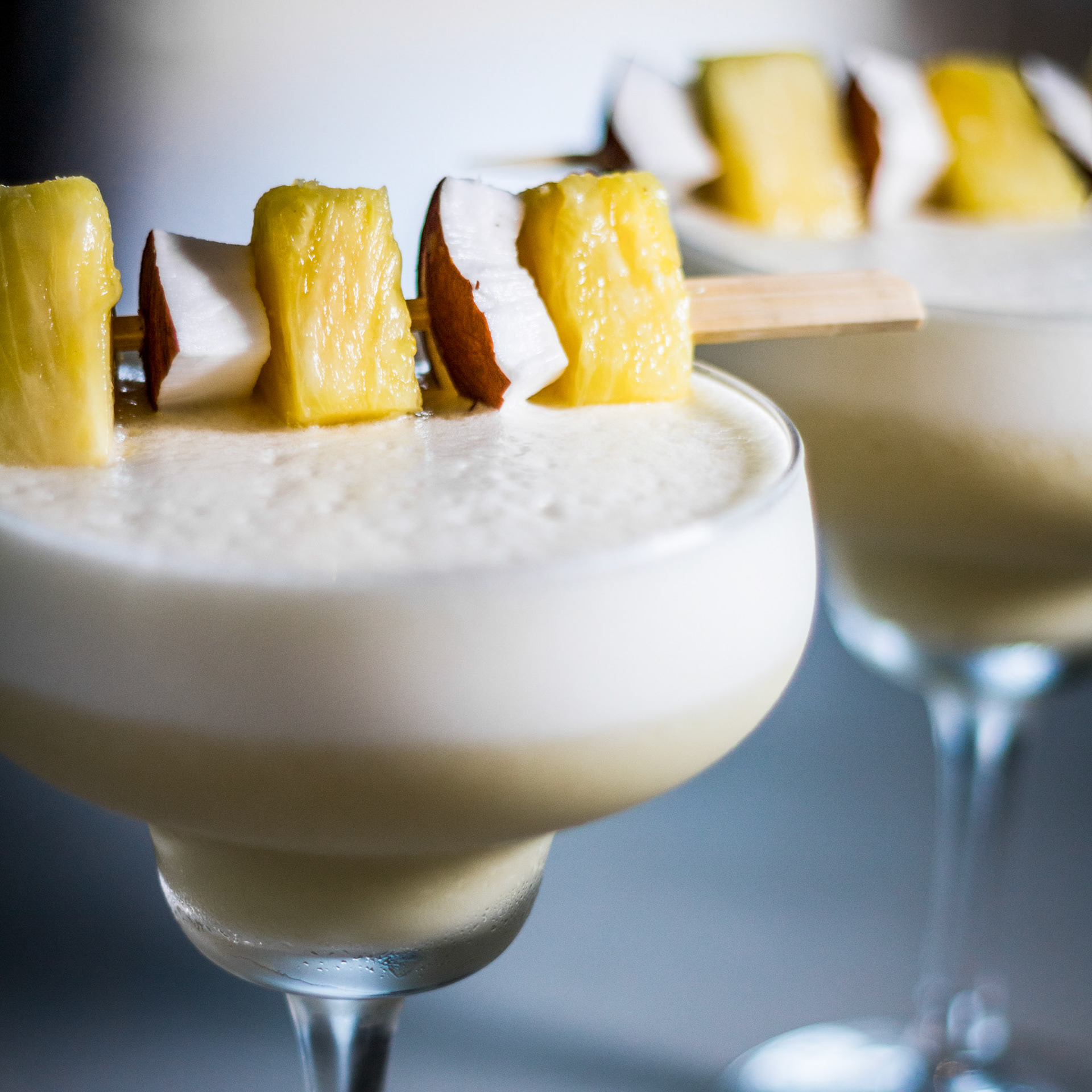 INGREDIENTS:
- 2 oz / 60 ml white rum
- 4 oz / 120 mlfresh pineapple juice
- 1.5 oz / 45 ml coconut milk
- 8 to 11 smallish pieces of pineapple 
- 3 coconut pieces 
METHOD:
Chuck all the liquids into a blender, add 6 to 8 pieces of pineapple and blend with a handful of ice. Strain in to a chilled coupe glass and garnish with 3 pieces of pineapple and coconut on a stick.