I've always wanted to try this Brit drink linked to Wimbledon but could never get hold of any Pimms...! I got finally gifted a bottle recently and had a chance to try it out. Really good and easy to batch: perfect to serve when you have multiple guests over!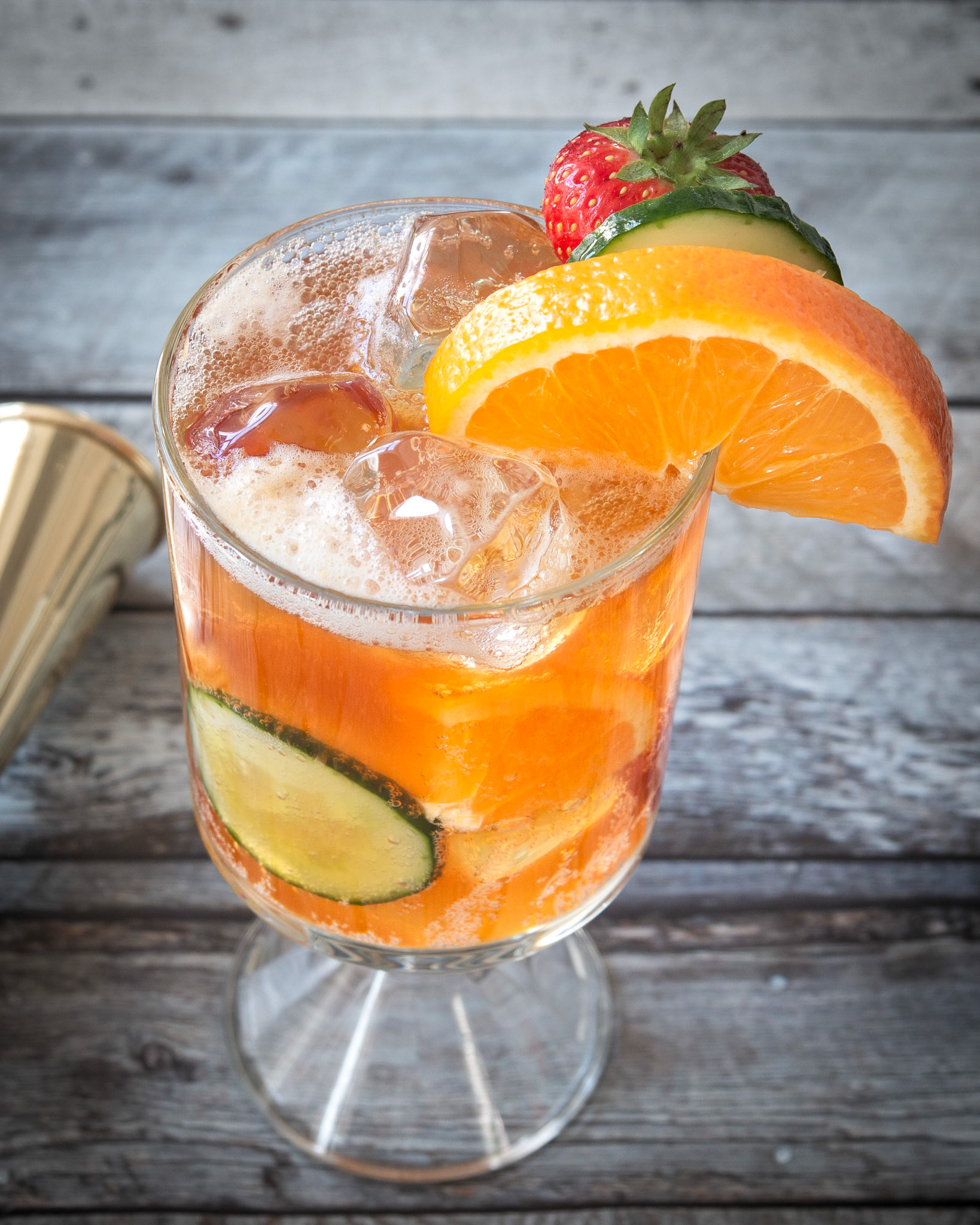 PIMMS CUP COCKTAIL RECIPE

- 1 oz / 30ml Pimms no.1
- 3 oz / 90 ml lemonade (I used a fizzy one)
- Cucumber slices, orange slices and strawberries
- Optional mint sprig as additional garnish
Add all ingredients to a tall glass filled with ice and give it a stir. Garnish with a slice of cucumber, one of orange and a strawberry.