Stumbled onto this recipe served in the restaurant Aaltos in Uppsala and tweaked it to make it a less sweet. It's a fine aperitif drink I recommend you to try out.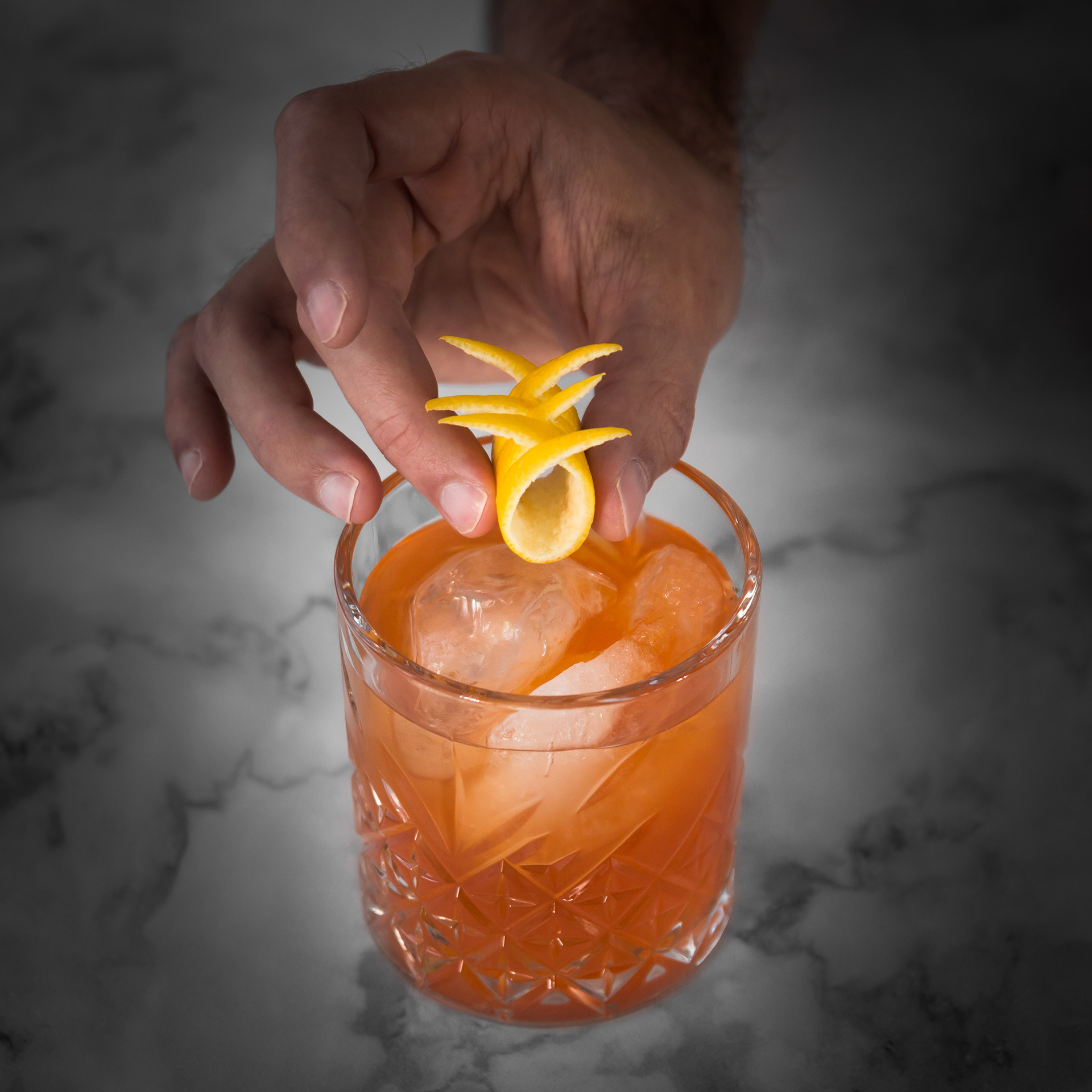 Pericolo rosso cocktail recipe
- 2 oz / 60 ml dry gin
- 0.75 oz / 45 ml orange Italian bitter
- 0.25 oz / 7 ml amaro
- 0.5 oz / 15ml simple syrup

- 1 oz / 30 ml lemon juice

- Orange peel to garnish
METHOD:
Pour all liquids into a shaker, add ice and shake for around 10 seconds. Strain into a tumbler glass filled with ice. Express the oils from an orange peel on top of the drink and drop it in the glass.