This Tiki drink is incredible. It's basically a piña colada twist, so if you like that cocktail read on. Coconut, pineapple juice, orange juice and rum will take you straight to distant warm lands.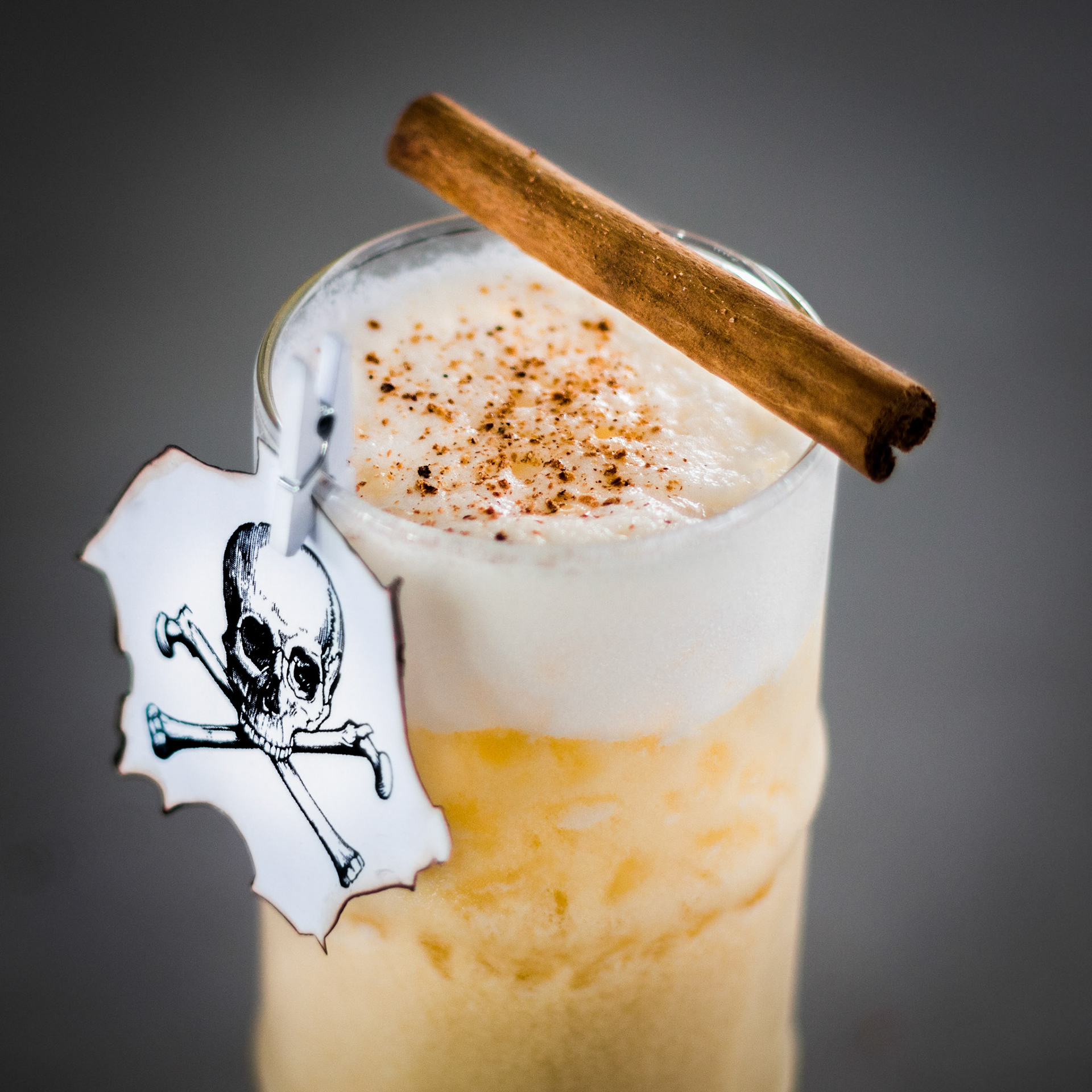 INGREDIENTS:
- 2 oz / 60 ml dark rum
- 4 oz / 120 ml fresh pineapple juice
- 1 oz / 30 ml orange juice
- 1 oz / 30 ml coconut cream
- Nutmeg
- 1 cinnamon stick


METHOD:
Put all liquids in a shaker, add crushed ice and shake. Pour unstrained into a highball glass, grate some nutmeg on top and garnish with a cinnamon stick. Optionally you can add skull and bones as garnish too...