I adore sours. The cool thing about them is that there are very many twists you can make to the base recipe. This is one of them, and I just love it. Just make sure to pick a nice fruity wine and you are set to go!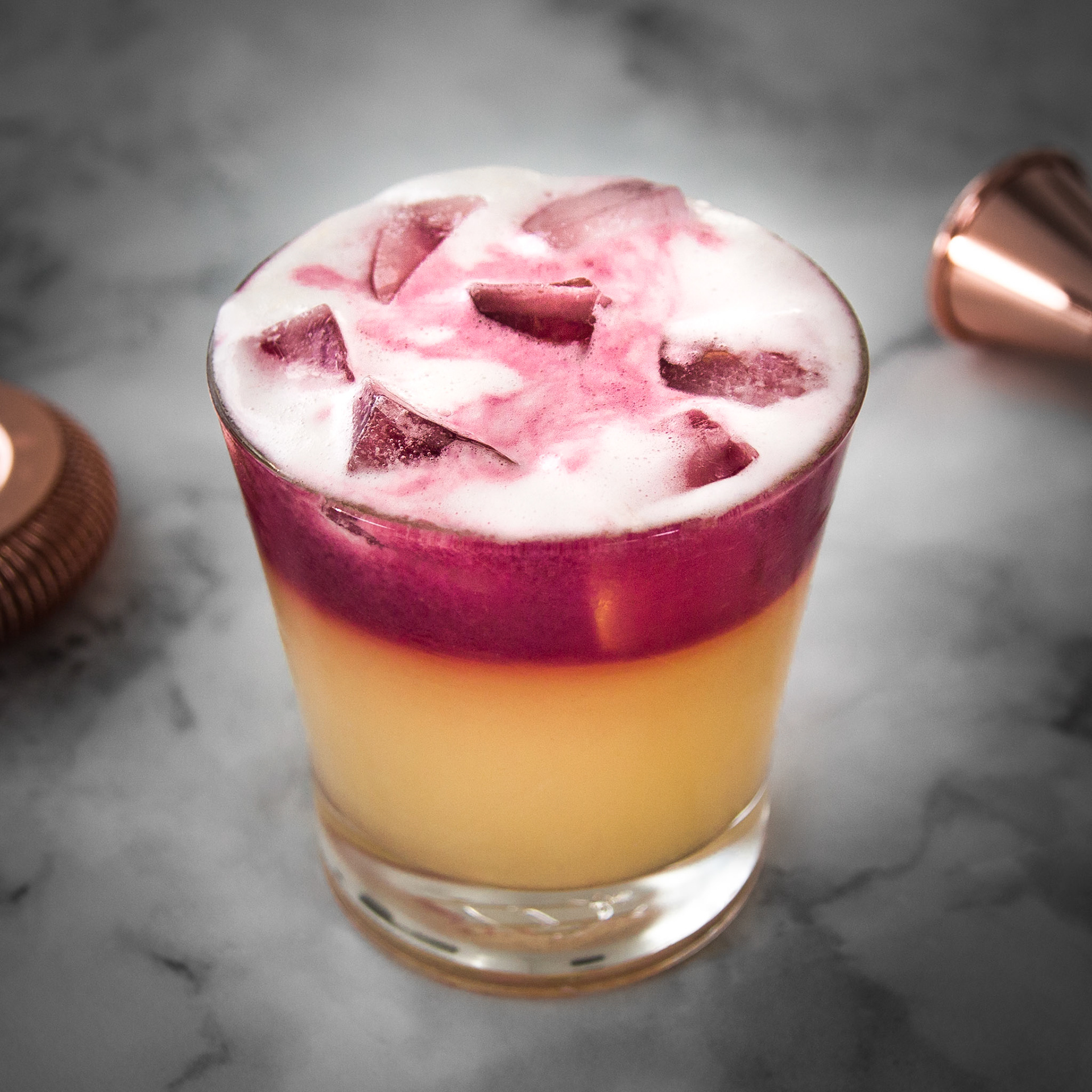 NEW YORK SOUR COCKTAIL RECIPE
- 1.5 oz / 45 ml whisky 
- 0.75 oz / 22 ml fresh lemon juice
- 0.75 oz / 22 ml simple syrup
- 1 egg white (optional) 
- A little fruity wine
Shake all ingredients but the wine in a shaker with no ice for around 30 seconds. Add ice and shake some more until the tins are chilled. If you skipped the egg white there is no need to shake twice, just once with the ice. Strain into a tumbler glass filled with ice. Finally float some fruity wine on the top of the drink by pouring it gently on the back of a spoon and onto the foamy head of the drink.