Easy to mix and easy to drink, a good whisky highball to cool off a little.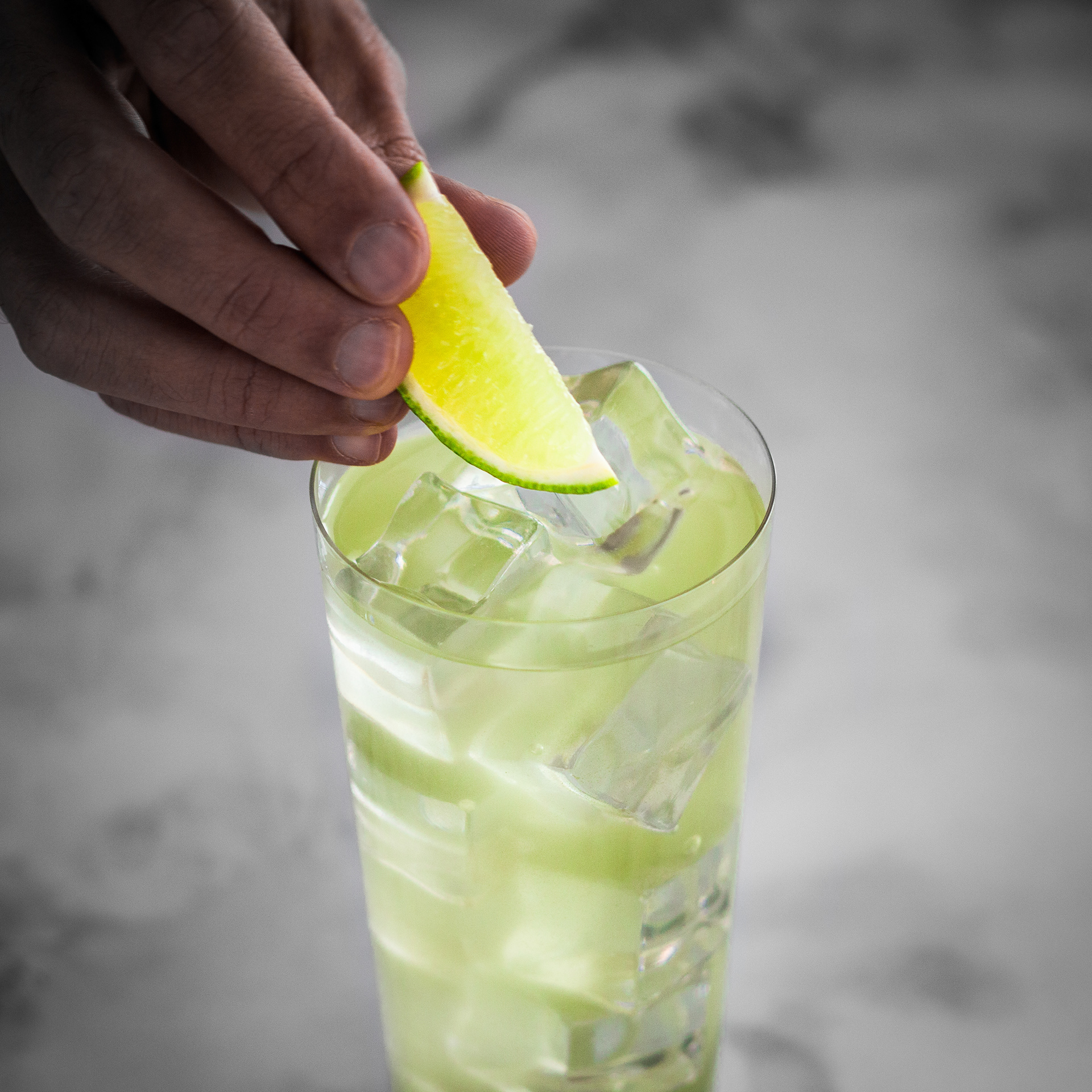 INGREDIENTS:
- 2 oz / 60 ml whisky
- 0.5 oz / 15 ml lime juice 
- 0.5 oz / 15 ml honey syrup
- 1/4 teaspoon of matcha powder

- Soda water

METHOD:
Shake all the ingredients with the exception of the soda in a shaker with ice. Strain into a chilled glass. Top up with soda and garnish with a slice of lime.