Negronis are my favourite pre-dinner drink. Probably because I am from Milan and had very many 'aperitivi' involving this iconic red drink. 'Aperitivi' are basically pre-dinner food and drinks get togethers. Fact is, many times you are so stuffed from all the food that you skip dinner altogether!
But back to the drink, the Negroni was born in the early 20th century in Florence and more precisely in Bar Casoni. Count Camillo Negroni ordered one day a fortified 'Americano' (details on this drink below) and what he got back was the first Negroni which became quickly a staple drink in the bar.
In this twist I stuck to the traditional recipe but added some orange marmalade to the mix to create a slightly fruitier twist. Beware though, the Negroni is quite a boozy drink so make sure to drink it in moderation. If you are looking for a similar flavored drink but with less of a kick you can sub the gin with soda water and what you'll get is an Americano which is too a very delicious classic pre-dinner drink.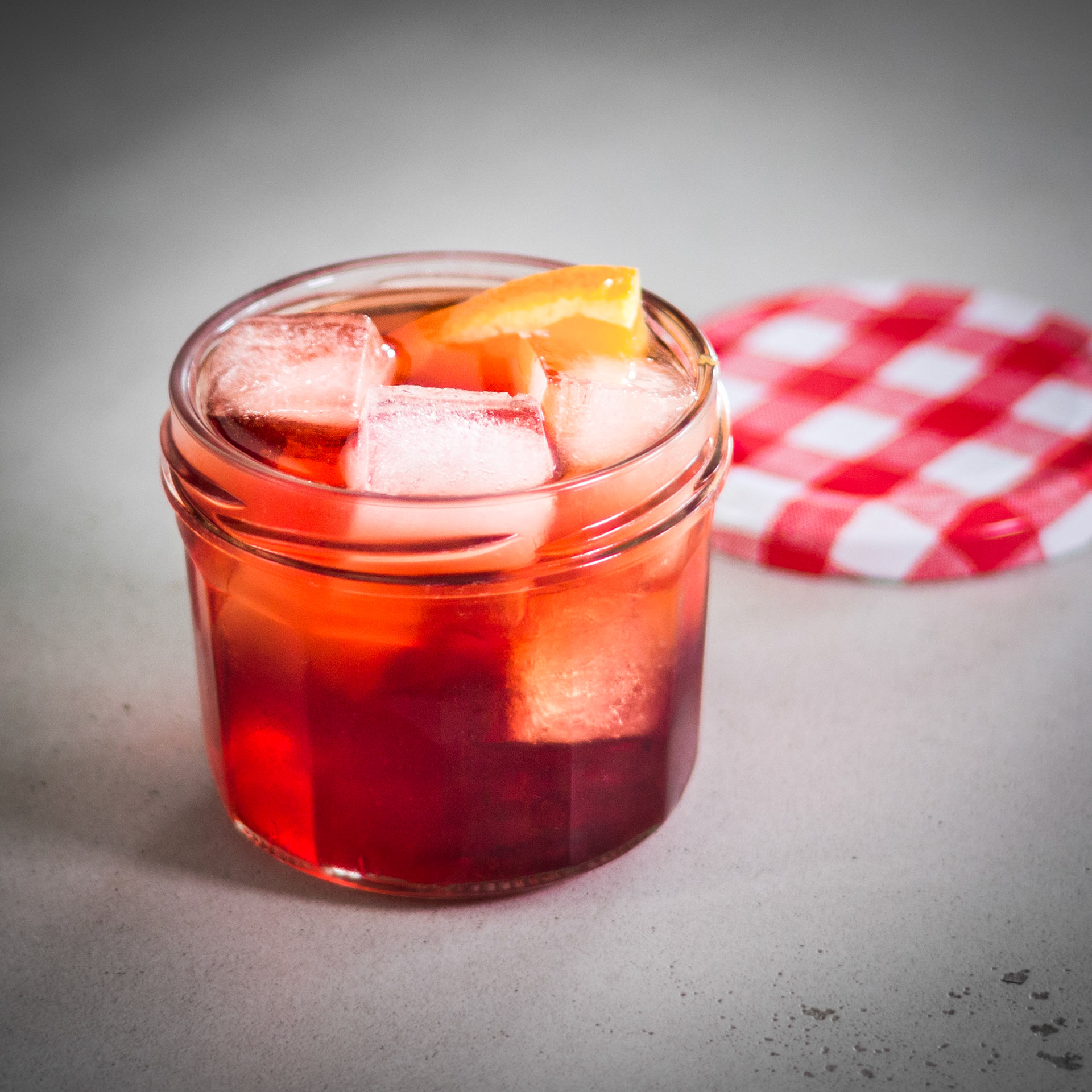 INGREDIENTS:
- 1.5 oz / 45 ml gin
- 1.5 oz / 45 ml Campari
- 1.5 oz / 45 ml sweet Vermouth
- 2 Teaspoons of unsweetened orange marmalade
- 1 slice of orange
METHOD
This drink is very easy to make and can be built in a glass. I used an empty marmalade jar as I found it more fitting in terms of presentation, but a tumbler glass can work just as well.
Add the unsweetened orange marmalade to the glass. I usually press it against the bottom of the glass so it releases into the drink more slowly. Add ice to the glass. Pour all the liquids in and garnish with a slice of orange.
Tip: You can sub soda water to the Gin for a lighter but still very delicious drink.