I adore mangos and margaritas are one of my favourite drinks to have on warm summer days. Add some jalapeño spiciness to the mix and you'll get this delicous cocktail.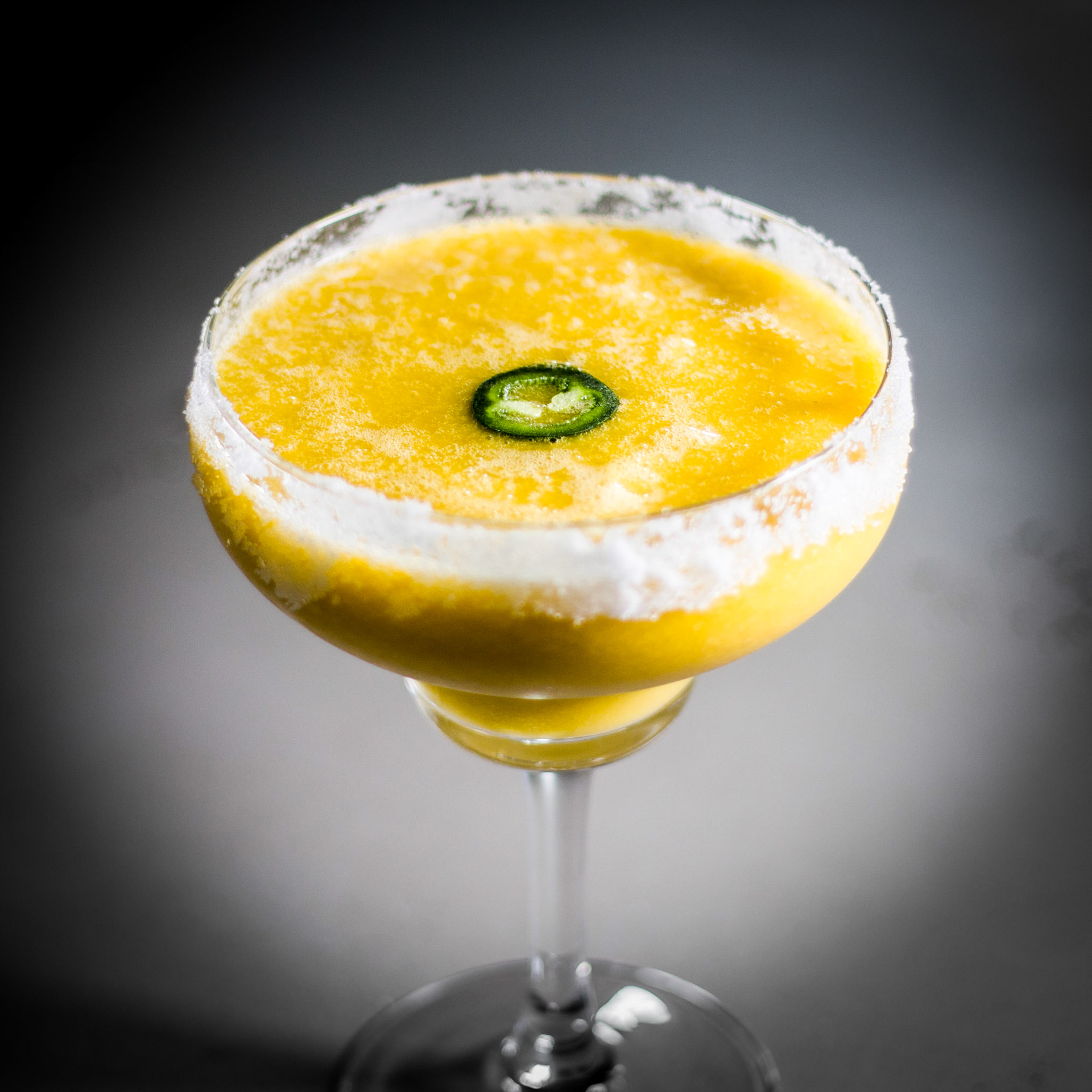 - 2 oz / 60 ml dry Curaçao
- 3 oz / 90 ml lime juice
- 1 oz / 30 ml jalapeño infused agave syrup (method below)
- 2 cups of freshly juiced mango
To make the jalapeño infused agave syrup you'll need 1 jalapeño, 6 oz of agave syrup and some water. Chop up the jalapeño and bring to a boil with 3 oz of water. Once boiling, remove it from the fire and let it sit for 5 minutes. Strain, add the agave and stir to until well mixed.
Rim a chilled margarita glass with salt. You can do this by moistening the rim with water or with a slice of lime and gently patting the outside part of the rim on some salt. If the glass is well chilled in a freezer the salt might stick to its rim without the need to moisten it. Shake all ingredients with ice and strain into the margarita glass. Garnish with a slice of jalapeño.