I get frequently asked what is my photography gear and setup for shooting drinks as well as what editing programs I use. For this reason I thought it would be a good idea to write a small article about it and make everyone take a little peek behind the scenes of @welcometomybar.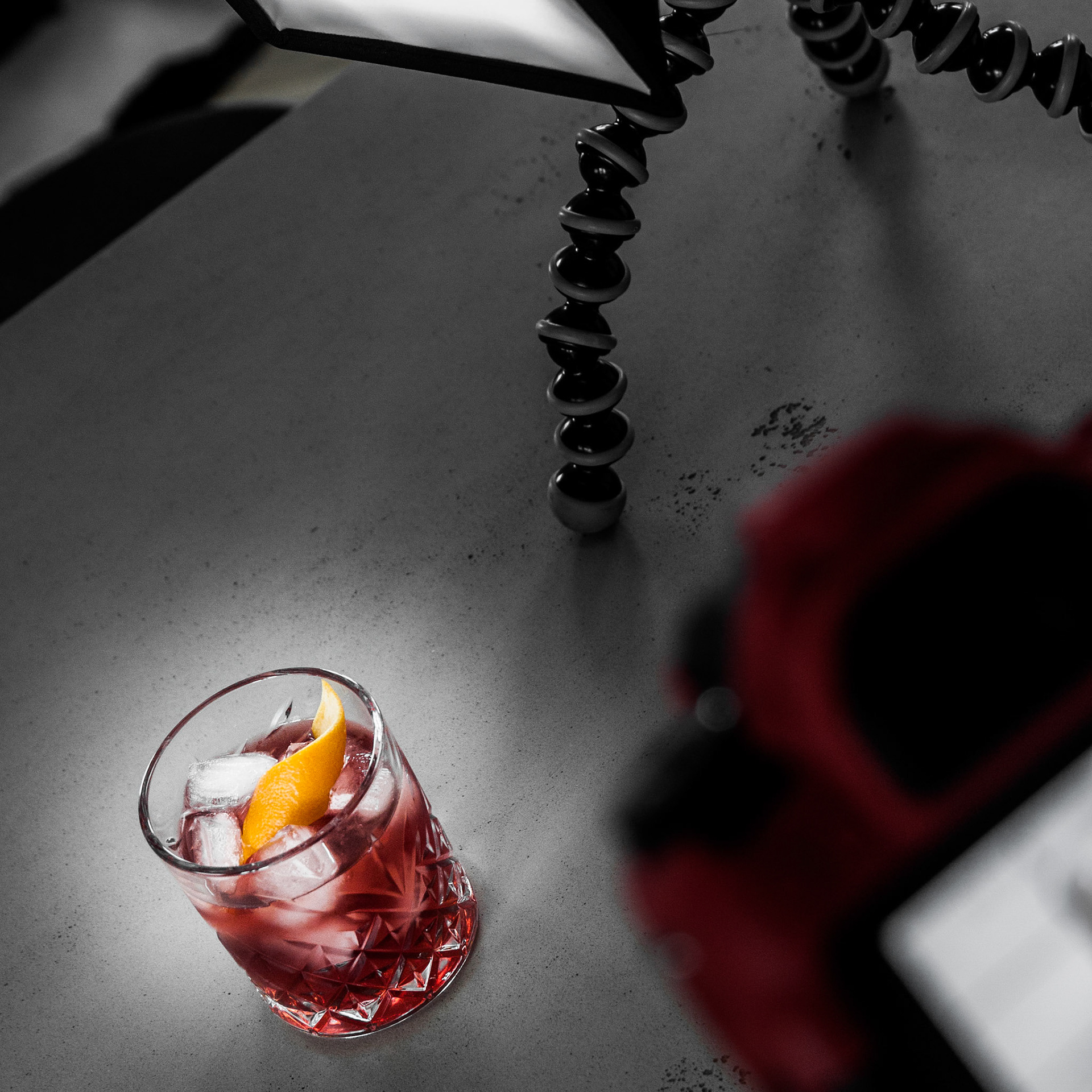 I'll start off with saying that I don't think you need to use the same type of equipment or photo editing tools I use. This is simply what I am lucky enough to have at my disposal for the time being. My gear could be judged as significantly more sophisticated than just a smartphone and its camera but it's also far off from professional photographic equipment.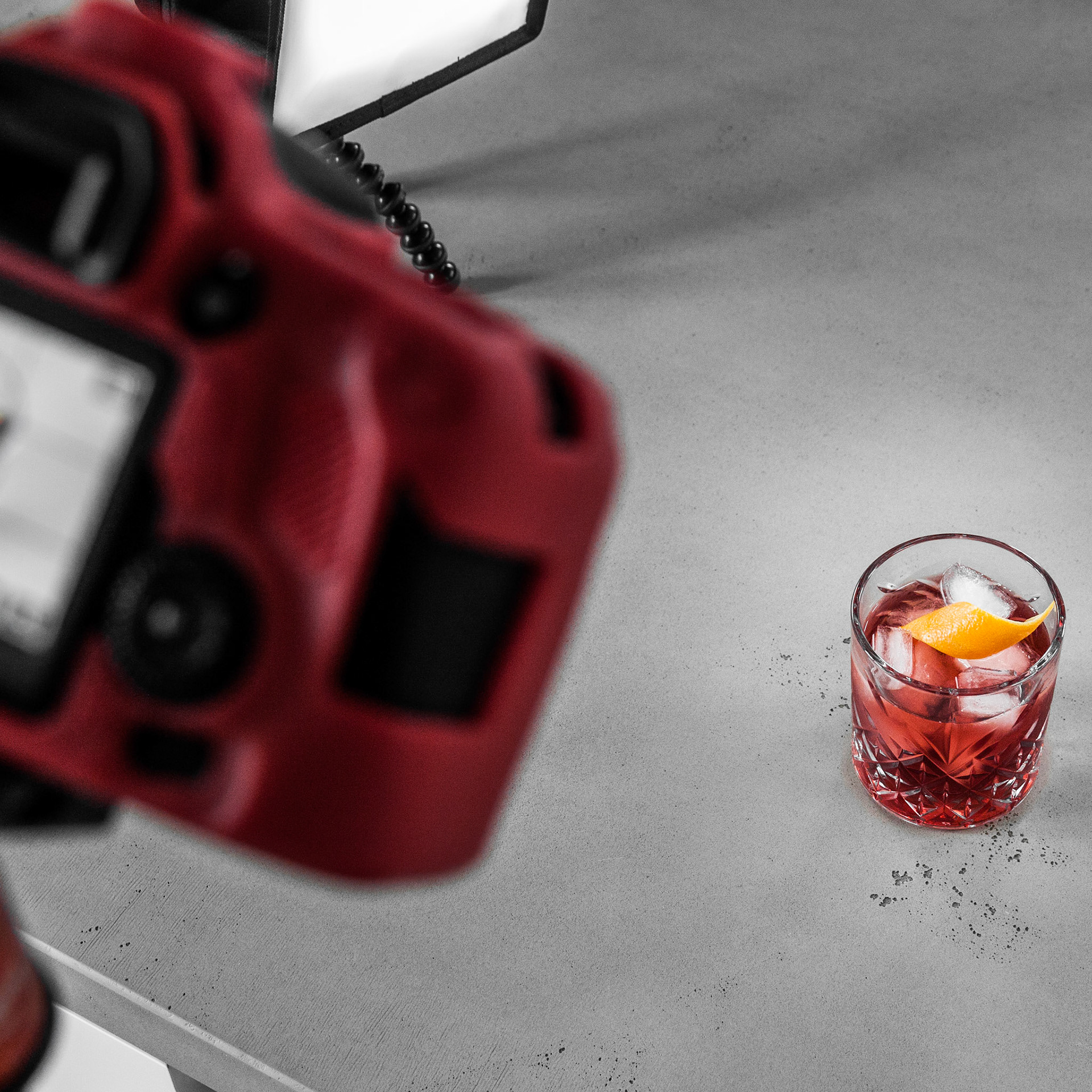 I really believe that anyone can take incredible drink shots with any kind of gear under the right lighting conditions. Free editing tools can also help photos shine too. Nowadays most digital image viewing occurs on mobile, so unless you are shooting with other media channels in mind or professionally, you won't need a high end DSLR to achieve better than average or even great results. Where DSLRs shine versus point and shoot or phone cameras is especially in low light conditions. So if you are planning on shooting drinks without a DSLR you'll just have to be even more mindful of shooting in a well lit environment.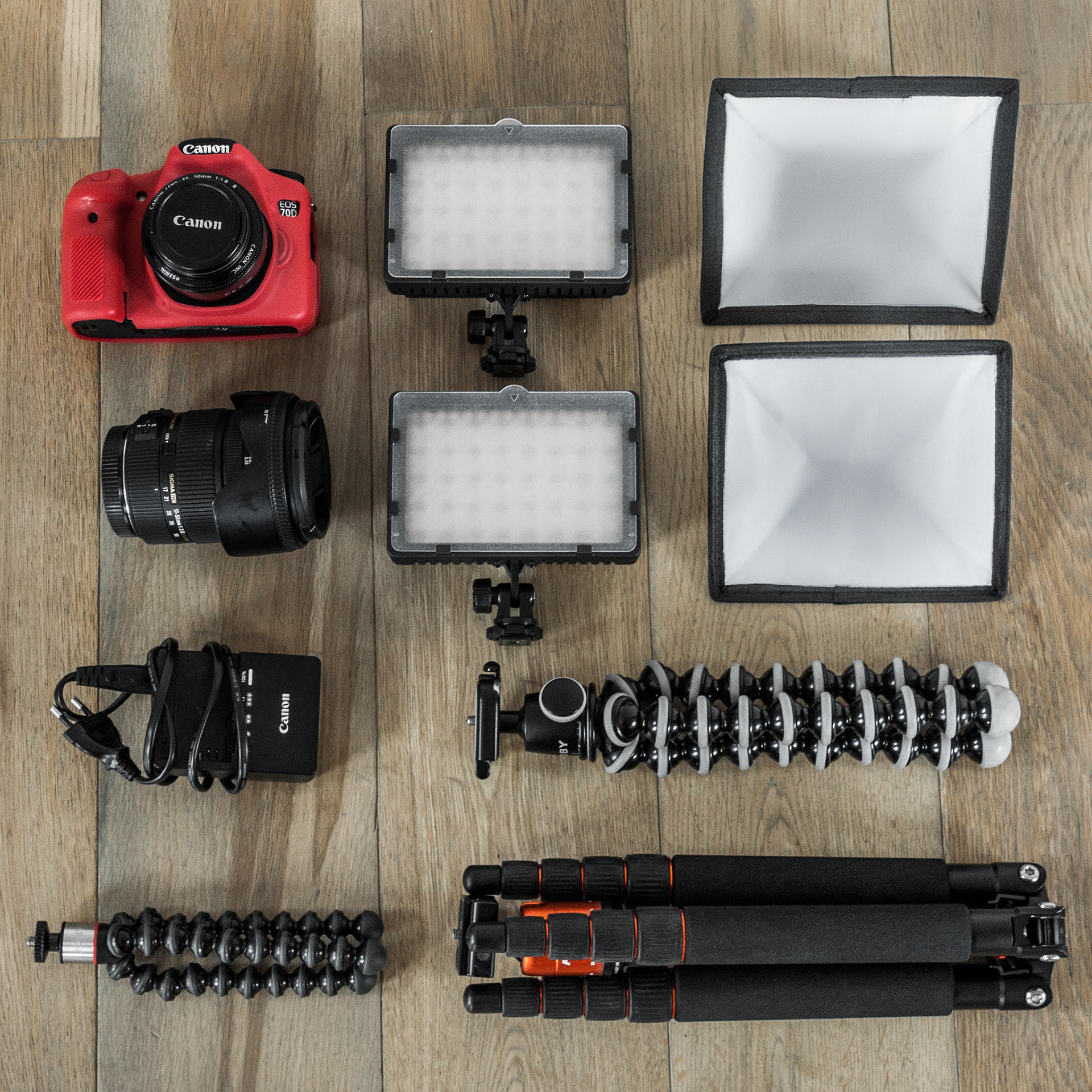 I shoot with a Canon 70D. I opted for a cropped sensor camera as at the time I bought it I did not feel the need to go for a significantly more expensive full frame. This camera suited all my needs and was a big step up from my first ever DSLR, the Canon 500D (note: I used this to take all of the pictures on this page). With the 70D I decided to stick with Canon vs. other brands as I had several Canon lenses already and I enjoyed shooting with my previous Canon DSLR.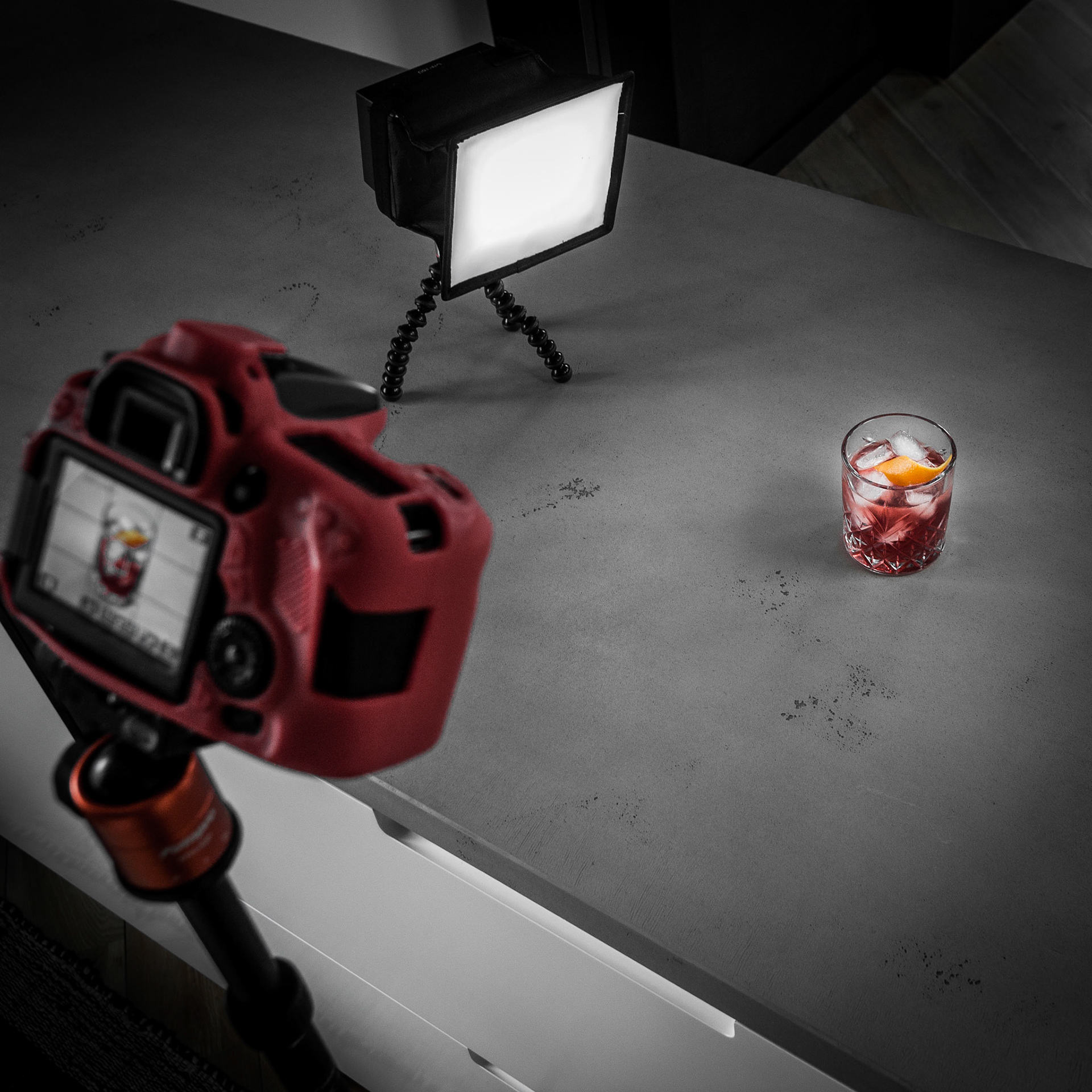 In terms of lenses I mainly shoot drinks with my Canon 50mm F1.8 or my Sigma 17-50mm F2.8 depending on the setting. I usually try to shoot most drinks with the 50mm as I find it razor sharp and should I want to push on aperture I can. Occasionally though I do need a little more space in the composition or flexibility and use the 17-50mm.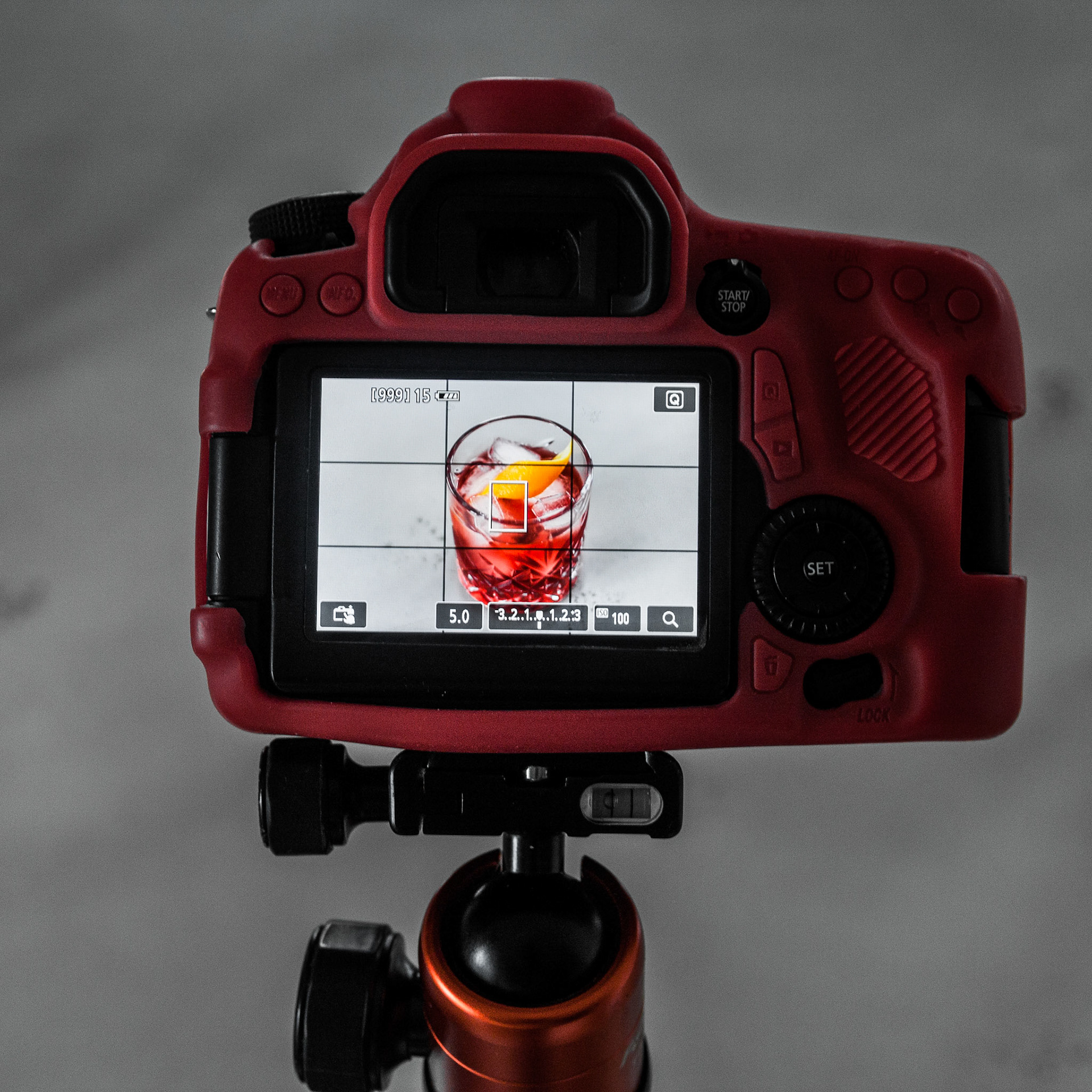 I am a fan of sharp shots and low ISO so I always try to shoot with a tripod with the only exception being action shots. For optimal results I find that these shots require more immediate flexibility when shooting in regards to composing the shot and tweaking settings on the go, which I prefer to prioritise versus the rest. 
When it comes to lighting I have an extremely simple and relatively inexpensive setup. I bought
2 portable LED spotlights online
for less than 25$ each together with a set of 
matching diffusers
. For most of the shots, using one of the spotlights on the side is enough. This depends also on where I am shooting in my house and during what time of day too. Sometimes I skip the spotlights altogether but rarely as I often shoot during evenings as well as cloudy days with limited sunshine are the norm here in the Netherlands.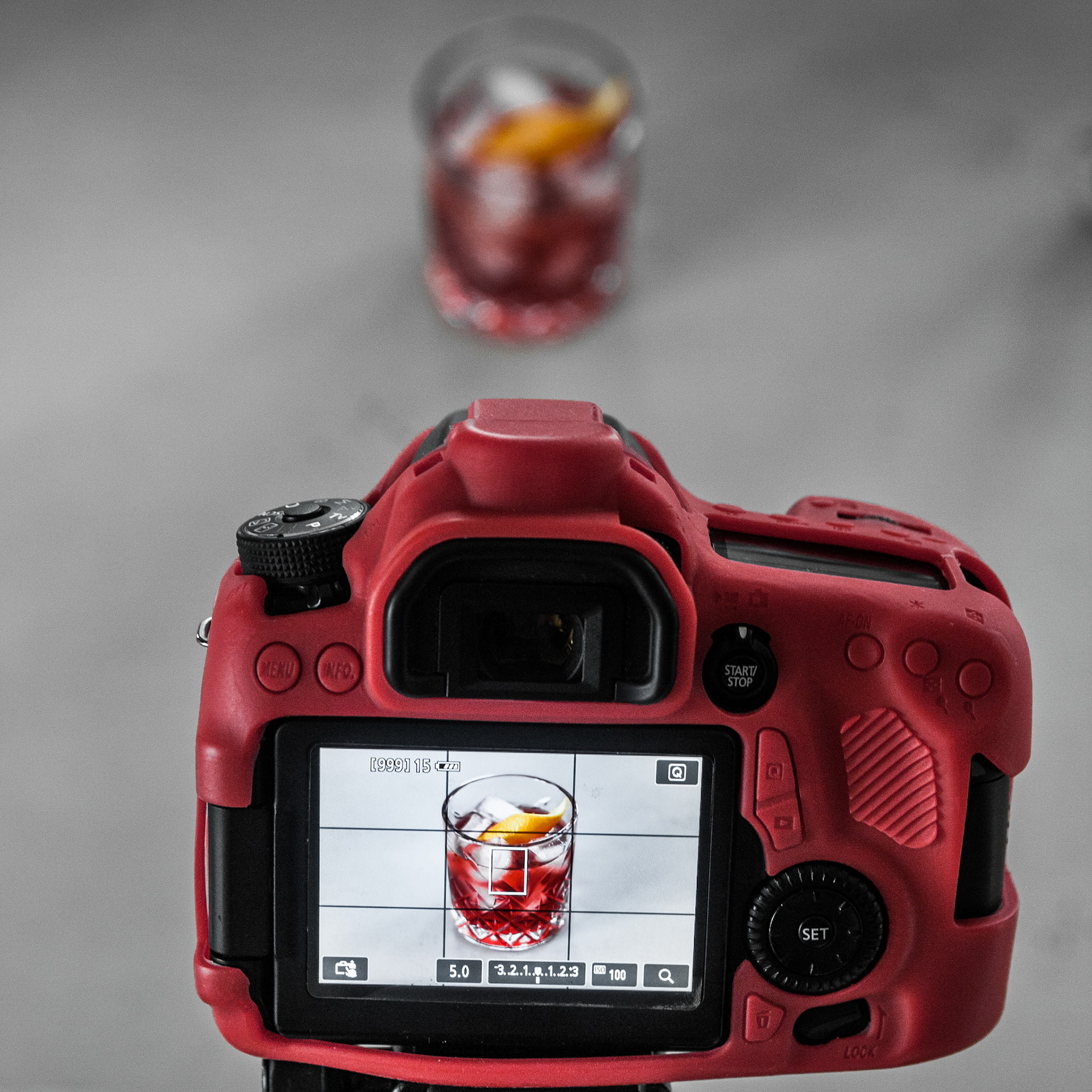 As for camera settings, these may vary a lot depending on the type of shot, the styling, the composition, whether I am using a tripod or not, the light and mood I am going after. I love shallow depth of field (who doesn't like a nice bouquet?!) and low ISO but sometimes these are not ideal for what I want to achieve.

Overall I feel that editing shots can yield significantly different results versus simply using shots off camera with no retouching. I also got used to retouching shots with editing software before I got into drinks photography. For these reasons I use Lightroom CC as main editing tool. When posting on IG I also use VSCO filters and have a final round of editing on the Instragram app itself before posting. This is so that the image is fully optmised for how it looks on mobile as opposed to how it looks on my laptop's monitor. 
I hope you found this article interesting and informative! I feel that photography is a never ending improvement journey and that I have so much to learn and improve on. If you have any questions or you want to share with me how you shoot drinks or provide me with any tips on how I can improve my shots please feel free to send me a note via the contact form 
here
 or alternatively drop me a DM over on 
Instagram
.