The first winter drink that comes to my mind is definitely the hot toddy. This classic winter whisky drink will keep you warm on the coldest days. Best part: it's very easy to batch. This makes it work very well for festive gatherings.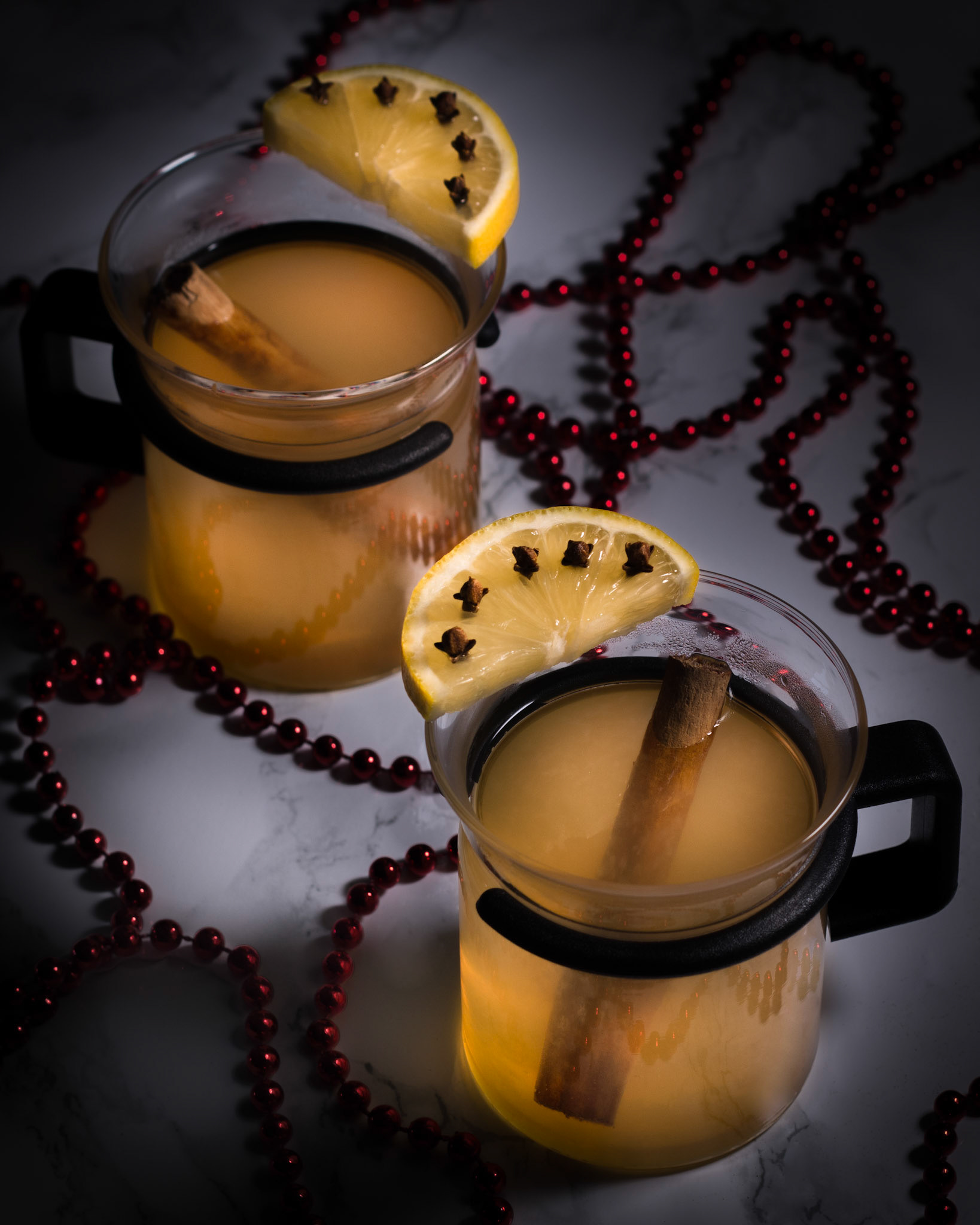 Hot toddy cocktail recipe
- 2 oz / 60ml Whisky
- 2.5 oz / 75 ml Boiling water
- 1 oz / 30ml Honey
- 1 oz / 30 ml Lemon juice
- 1 Lemon wedge
- 1 Cinnamon stick

- Some cloves
Add everything except the whisky to a pan and bring to a simmer. Reduce the temperature but continue warming for 10-15 minutes allowing the flavours to combine. Add the whisky, stir, fine strain into a mug and garnish with a lemon wedge studded with some cloves.