We enjoyed a pretty warm negroni week here in Amsterdam. For this reason I decided to cool off with a frozen twist of my all time favourite drink. Try this on a warm day and it will not let you down, I promise!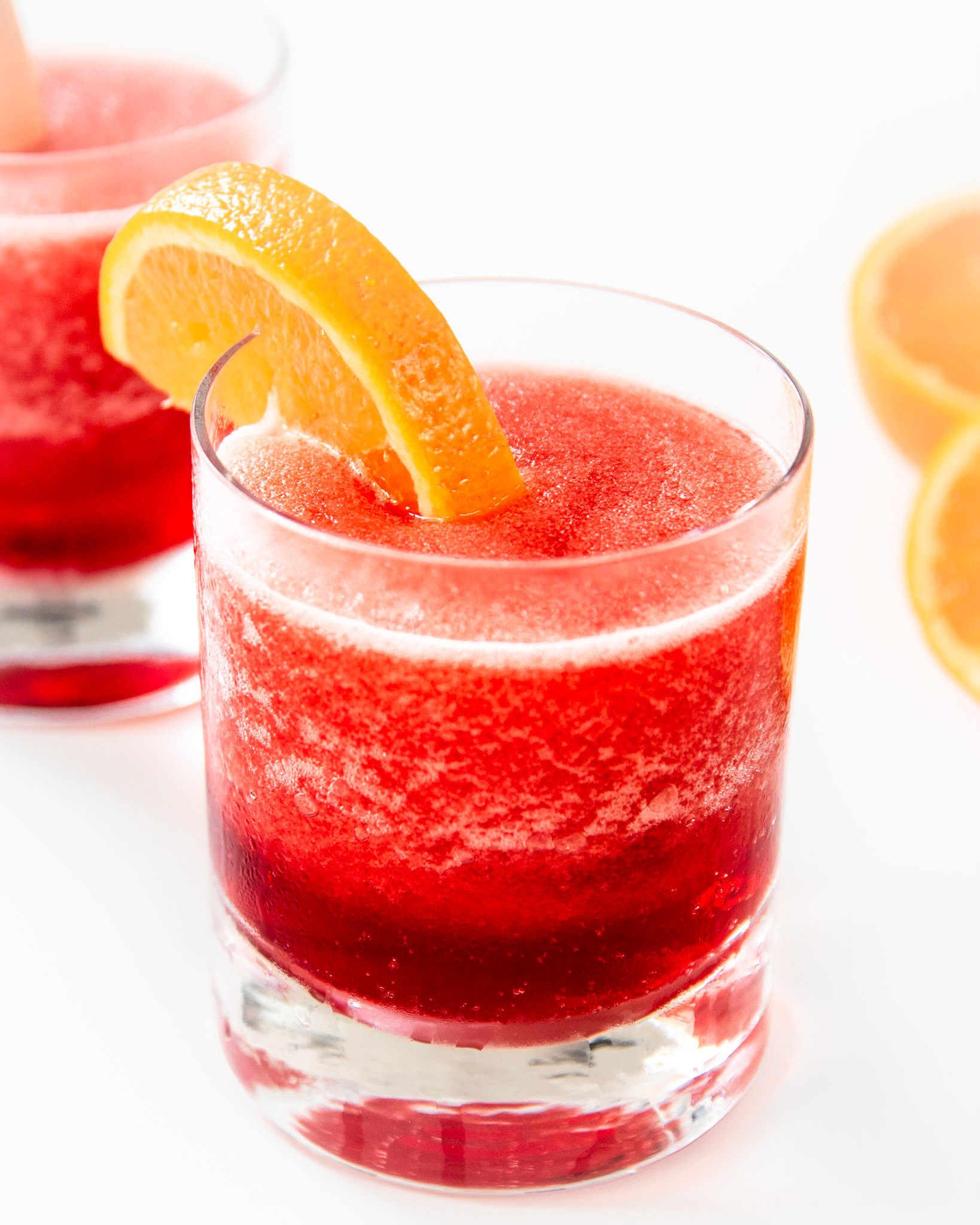 FROZEN NEGRONI COCKTAIL RECIPE
INGREDIENTS:
- 2 oz / 60 ml gin
- 1 oz / 30 ml Campari
- 1 oz / 30 ml sweet vermouth
- 1 orange slice
METHOD:
Combine all liquids and place into a freezer for at least around 8 hours. When time comes to serve the drink, add the semi frozen liquids together with some ice in a blender and blend on high speed. Serve in a tumbler glass and garnish with a slice of orange.