As of 2016 matcha is everywhere. If like me you like this Japanese tea and you appreciate gin sours, you'll definitely love this drink.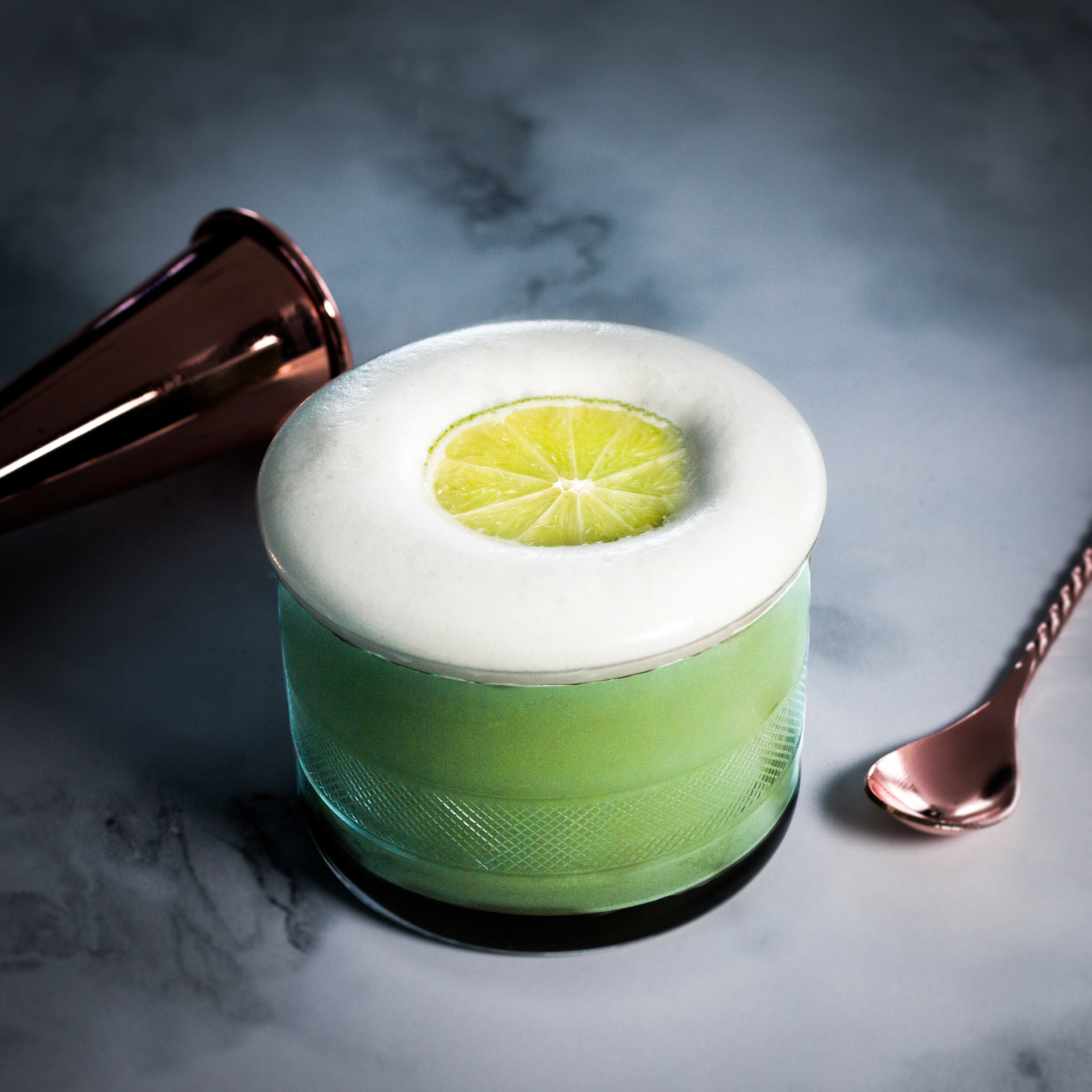 FLUFFY Matcha Sour Recipe
INGREDIENTS:
- 2 oz / 60 ml gin
- 1 oz / 30 ml lime juice 
- 0.5 oz / 15 ml limoncello
- 0.5 oz / 15 ml simple syrup
- 1 oz / 30 ml soda
- 1/4 teaspoon of matcha powder
- 1 egg white
METHOD:
Shake all the ingredients with the exception of the soda in a shaker without ice for at least a minute. Once you are done add the ice to the shaker and shake some more. This shaking process will help the egg foam more and better.  Add the soda, strain into a chilled glass and garnish with a lime wheel.