This is a great manhattan twist. To this date I still wonder how I managed to balance the garnish on the drink to take the below shot... And if you are still wondering, yes I adore Maraschino cherries.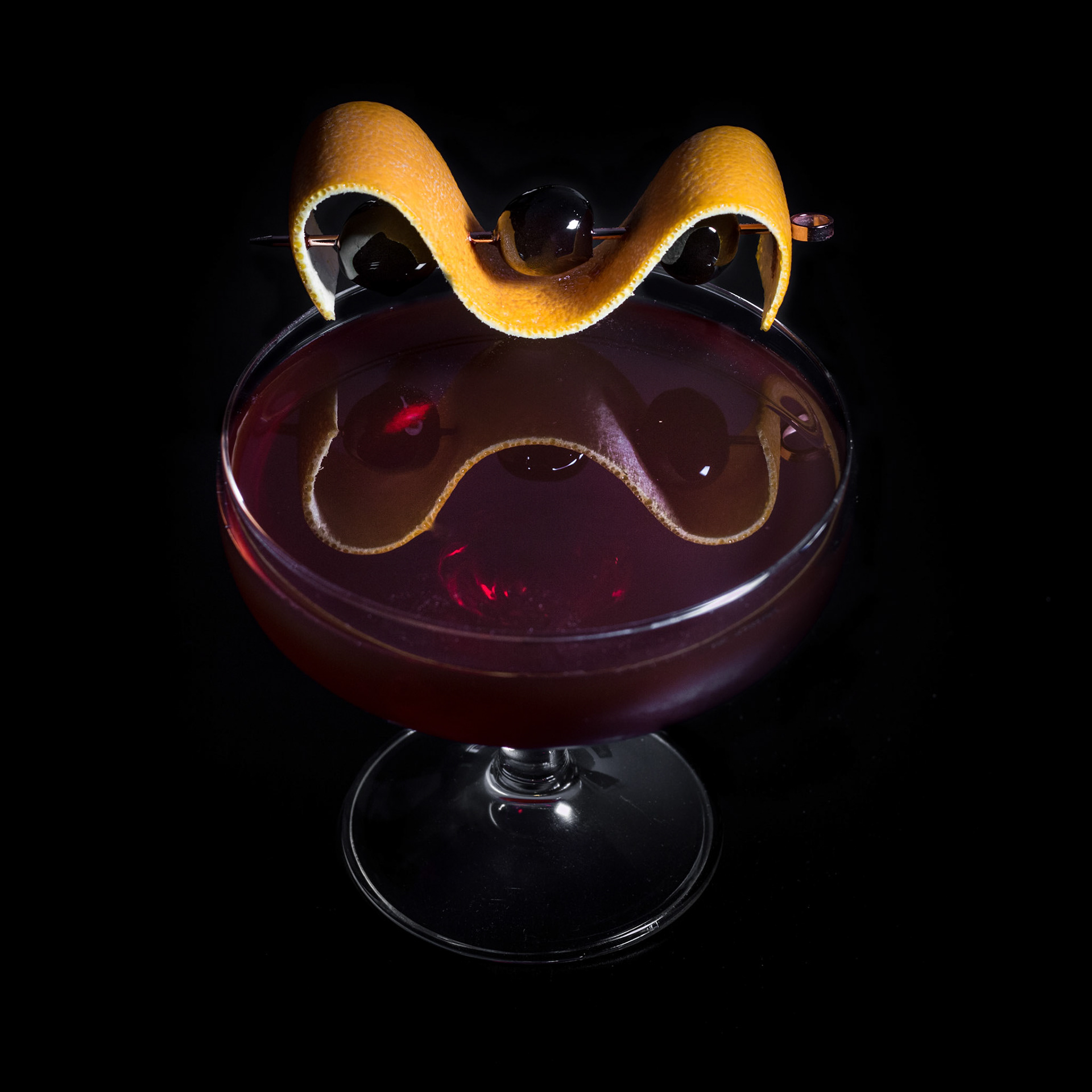 EMPLOYEES ONLY MANHATTAN RECIPE
INGREDIENTS:

- 1.5 oz / 45 ml rye whisky
- 1.75 oz / 50 ml sweet Vermouth
- 0.5 oz / 15 ml orange Curaçao 
- 3 Dashes of Angostura bitters
- 3 Maraschino cherries
- Orange Peel
METHOD:
Stir all the liquids in a stirring glass with ice then strain in a chilled coupe. Express the oils from an orange peel on the drink and on the rim. Garnish with 3 Maraschino cherries and an orange peel.