There are only a handful of #drinkstagram accounts I have been connected to since starting off
@welcometomybar
. One of these is
@servedbysoberon
, which is a fantastic channel and blog from my Belgian friend Matthias. The IG page features a relentless daily set of amazing drinks Matthias personally crafts in his home bar. His passion for spirits and drinks clearly shows from the depth and detail provided on each different spirit and drink featured on
@servedbysoberon
. Matthias truly sets the bar for #drinkstagram content online. For all these reason I decided to get in touch with him to collaborate on a cross-interview to have some fun together and showcase his work too, which I personally highly admire.
You can read my answers to Matthias' questions
on his blog
 and his answers to my questions here below. Hope you'll enjoy both reads and make sure to give 
@servedbysoberon
 a follow!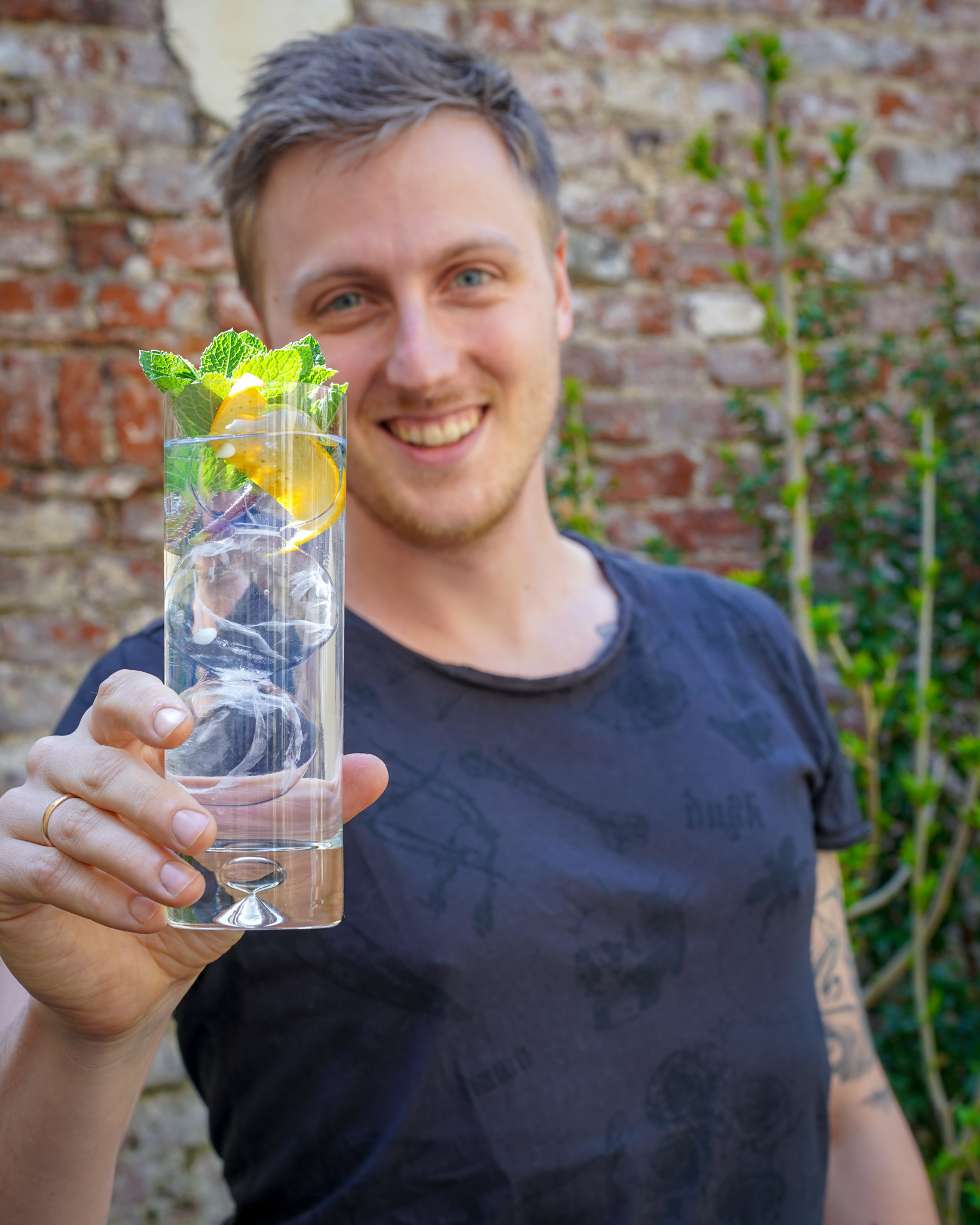 What is Served by Soberon and what is the story behind it?
Served By Soberon is a bit of an umbrella term. It's taking photographs, it's creating drinks, it's writing stories, it's going to events, though all related to booze. I always call it 'One man's journey through the world of distilled spirits and cocktails', as there's too much about it to just call it 'me being a blogger, me being an influencer, me being a mixologist, me being a photographer'. 
I always liked drinking cocktails and I always liked writing. At one point I had a lot of booze and my wife got me a book on cocktail recipes. I started making drinks, sharing them, writing stuff about local booze and all of a sudden it exploded. Right now, most of my time goes to creating custom drinks for brands and capturing photos of those, all to share online, so other people who have the same interest in spirits or cocktails as I do can enjoy them visually or recreate them at their homes. 
What are the parts you enjoy the most of Served by Soberon and what are the most challenging ones?
The fact I can drink and create cocktails at all times without having to feel guilty! (haha). Haha, no, even though it's fun, I'd say the constant learning and improvement of skills, the awesome opportunities that come from it. The great friendships both online and offline etc... There's countless of awesome things that have become a part of my life through SBS. 
What I find most challenging is not letting the entire 'social media' make me too paranoid or obsessed. I put a lot of time in my Instagram page (obviously), but some days I really question whether it has to be THAT much. It's often Time I could spend on working on my skills, visiting bars, or rather even spend with friends, family, etc...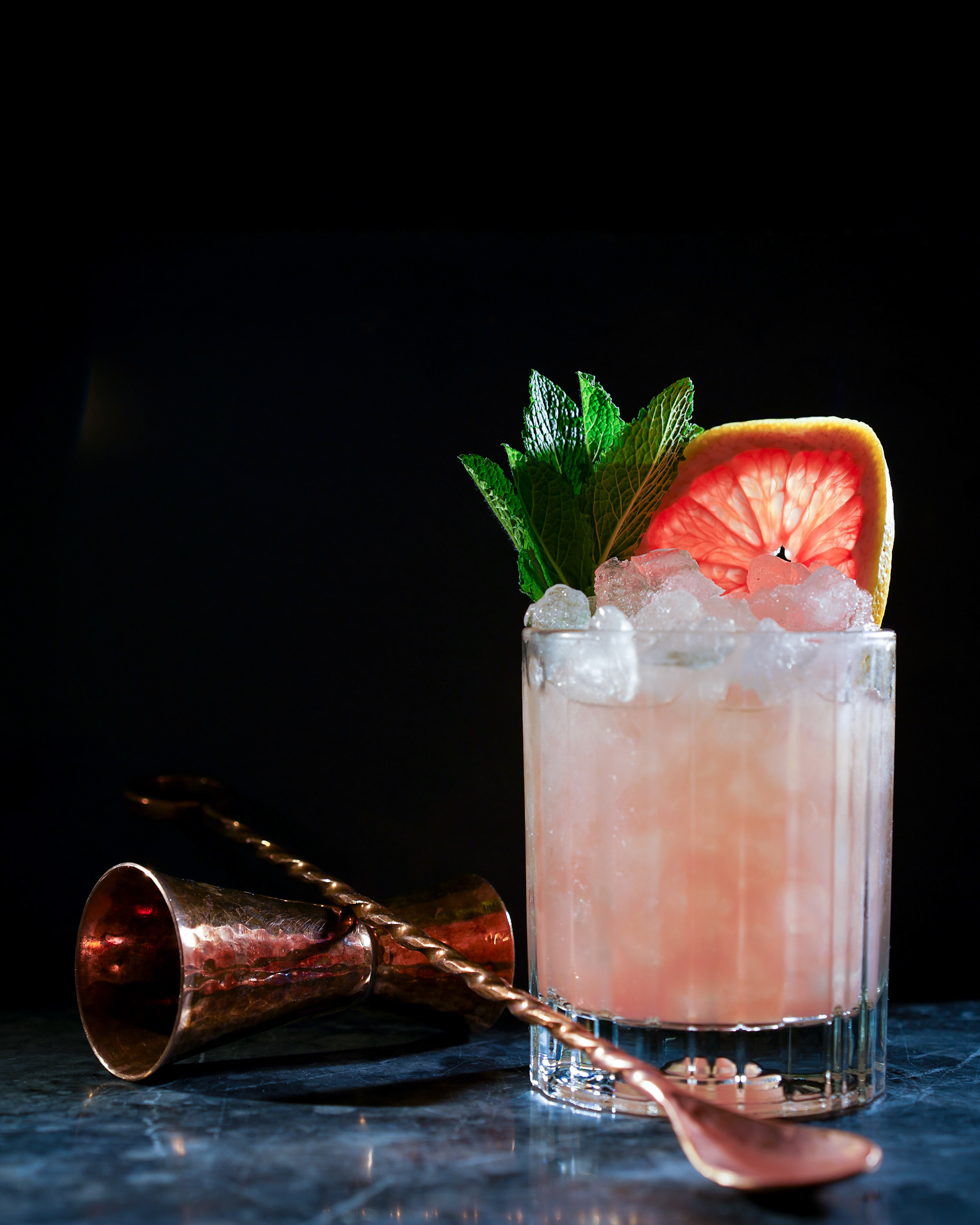 What kind of projects would you like to work more on in the future (related to Served by Soberon)?
Something published. I'd really love to combine my love for writing and my past as both author and editor with my photography and spirit/cocktail knowledge. 
So... a book in any way. Though I haven't really found the direction I want to take it, how nerdy/approachable I want it to be or which balance between 'info and recipes' I want. Though I'll be starting with it this year and just... see where it takes me. 
What are 5 of your favourite #drinkstagram accounts you would recommend to follow and why?
Uuuurgh, limiting myself to 5 is so hard :( Though no matter how many I could suggest, I'll always have the feeling I'm leaving some accounts out that deserved to be mentioned. I'll give 5 accounts that I actively visit as they will learn me something valuable with every post they make. 
@Barfaith
: for info on bottles and recreation of magical recipes. Any drink and product she shares comes with all the info you need to know on whether it's gonna be something you need in your life or not. 
@cocktailbart.de
: Johann and Thomas are WICKED when it comes to creating drinks and they always have a little edge about them.... Something quirky that I love (both the guys as well was their cocktails, ha!). 
@theamateurmixologist
: Matt was one of my first 'online friends' here. Even though we don't necessarily talk THAT much anymore (busy live that man has), we've always been there for each other. And his drinks are Cool, with capital C. 
@coqtale
: Chad knows his stuff, creates beautiful drinks but also... features his cats. And just for that he deserves a little extra. No, really, by any means should he be more popular on the 'gram, deserving triple the amount of followers he currently has I like everything he does. 
@and_then_I_had_a_little_drink
: Bram is a guy who lives pretty close to me and from the moment we got talking... we just immediately connected. Not only are all his posts informative, he's as curious as I am, has a collection of booze even I envy and has a palate very comparable to mine, both in sipping spirits as cocktails. And he's definitely one of those people that became a 'real life friend' through Instagram. We even order our bottles of booze together, bromance goals and stuff.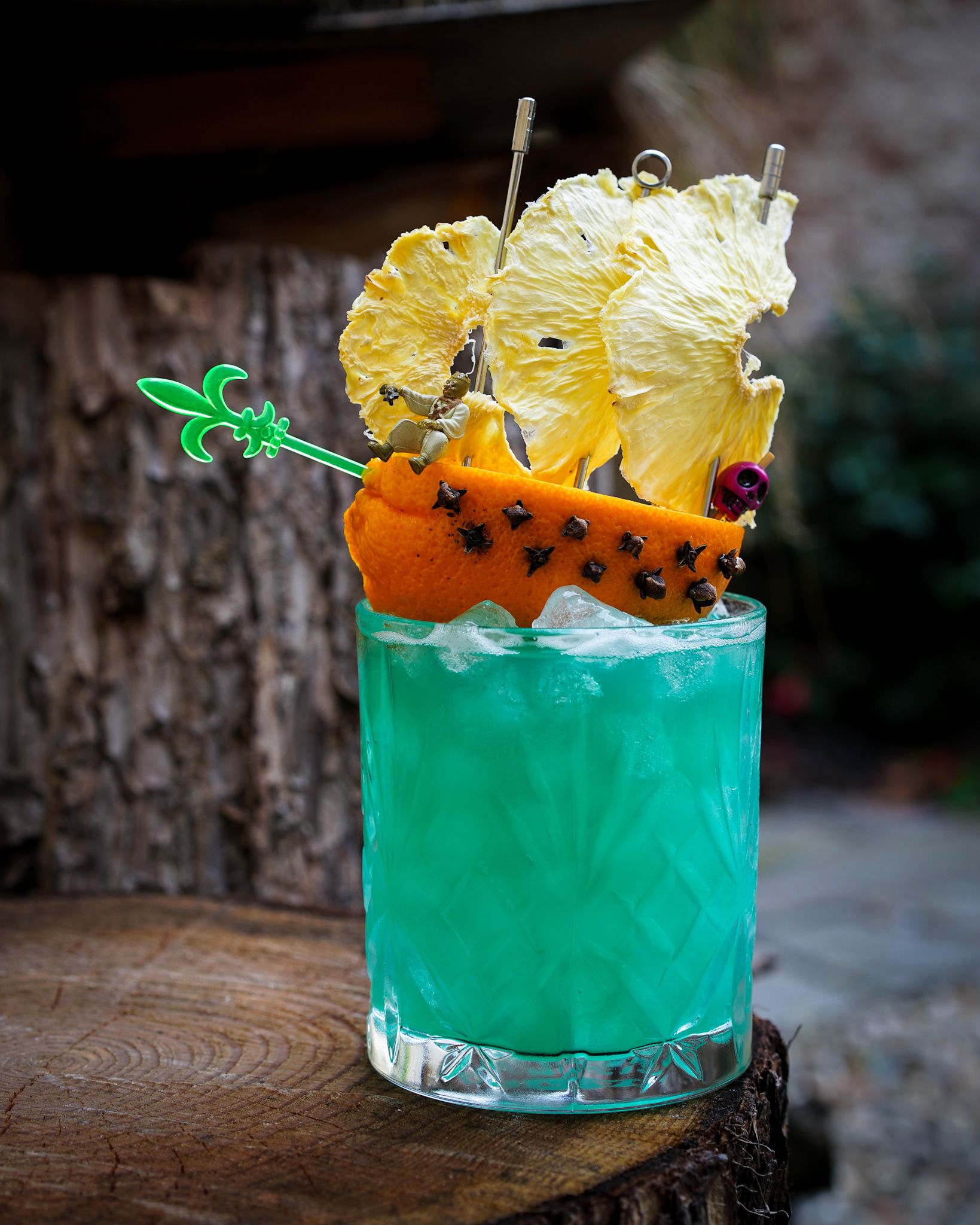 You can have 1 cocktail for the rest of your life. Which one are you having?
Pffff... I'd say something with either Highproof Rum and/or Green Chartreuse. Like a Chartreuse Swizzle, a Last Word, a Kingston Negroni with overproof Rum, oh, a Nuclear Daiquiri maybe! That one has both, haha!

What are your favourite 3 bars and why?
That's a terrible question man. :D I'll try to break it down in three bars that mean something special to me, because at this point I've been to SO many amazing bars that it's rude to make a top three, haha. 

1) The cocktailbar I go to most often would be The Drifter in Ghent, a Tiki bar with amazing atmosphere, fabulous team working there and a maniacally awesome selection of Rums to drink neat. And I can have nerdy Rum talks, which are my fav.

2) The cocktailbar where I had my personal best 'drinking experience' would be Nightjar in London: Every single drink I had was fabulous, service and atmosphere were amazing. There was nothing to fault in any single way. And Tony Pescatori is one of the most inspiring bartenders I've ever hung out with. 

3) The bar where I have the best memory off would be Dirty Dick in Paris: That's the first cocktailbar my wife and I went to after we got married. We were there early in the evening, only people inside, and just enjoying the newlywed-life in the city of love. Everything about it was perfect.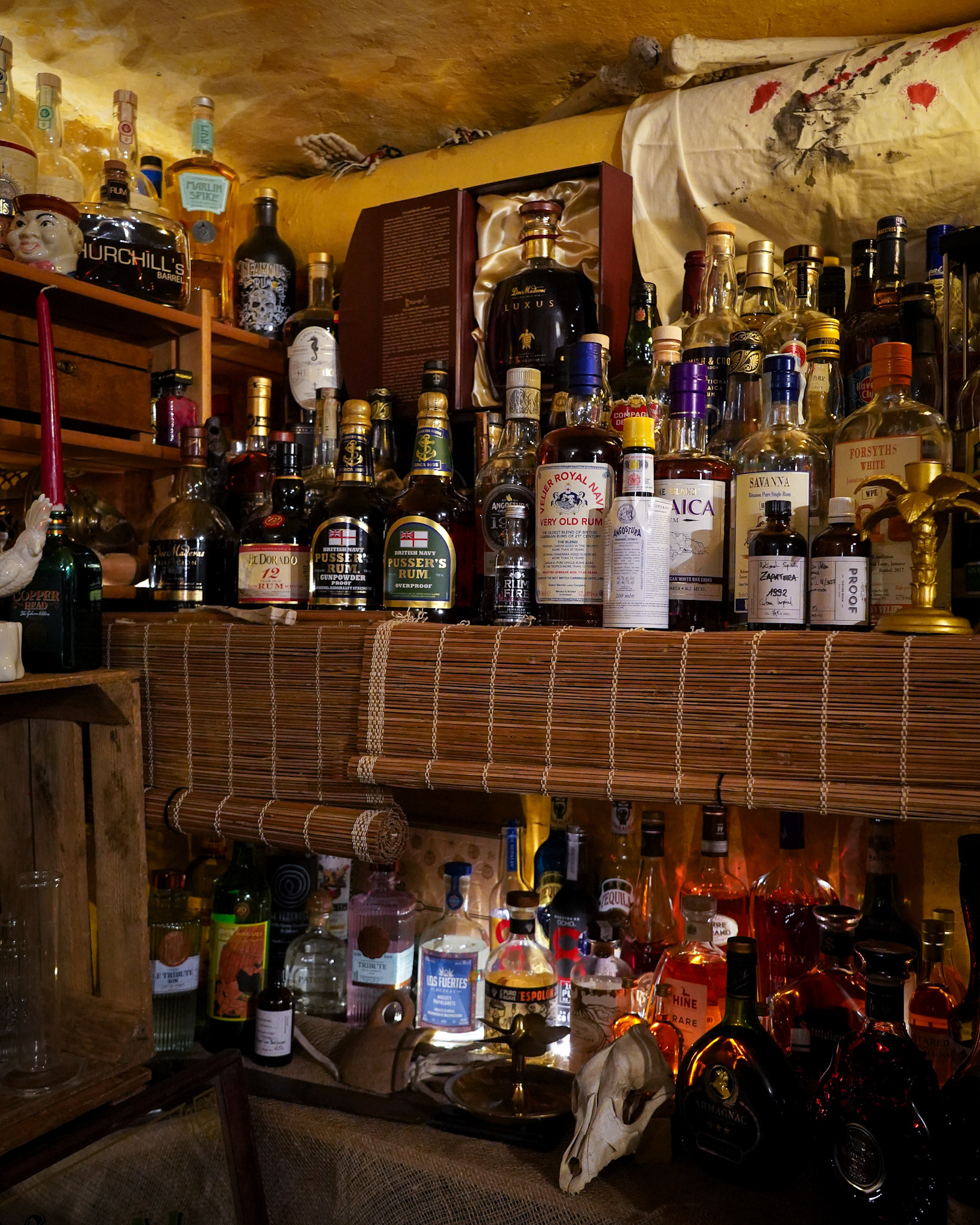 How do you come up with drinks?
I always take time to sample a spirit/liqueur/whatever I want to work with in a drink. Immediately I start thinking of stuff, this can be an existing cocktail, a flavor combo, flavor notes, whatever... Then, since I'm always reading cocktail- and spirits literature, I have a natural feel for the basics of creation: ratios, balance, flavors that fit or clash... So I grab some some stuff during the sampling and start smelling and tasting. Eventually I'll make a basic riff on a Sour or Martini/Manhattan and go from there. If I'm really stuck, I grab the Flavor Bible and start pairing from there. But I've got to say that I've created so many cocktails and tasted so many ingredients, that they come easily. Not sure if that's a good thing. Haha!

Do you have any non-blogger/boozy related interests or When you are not Served by Soberoning (lol :P) how do you spend your free time? 
I'd say that pretty much all my time that doesn't involve booze goes to my wife, friends and family. All the free time I have by myself goes into anything related to spirits and cocktails. This can be reading, writing, sampling, creating, whatever. Though if I must... apart from booze, probably music. I do play piano quite often, to practice on songs that I teach my kids in school or write original songs myself.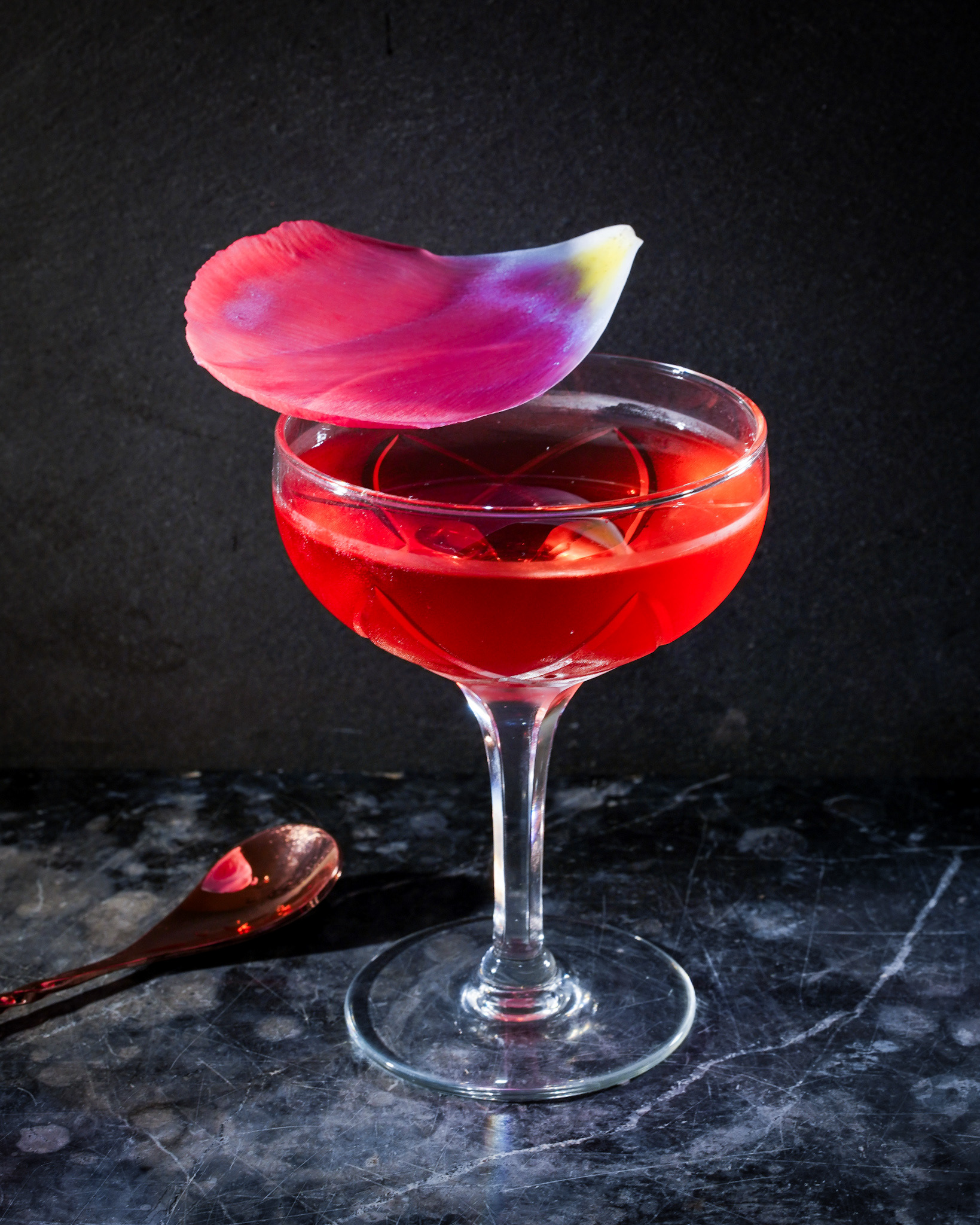 What's something most people wouldn't know about you?
I'd say the fact that before 'Served By Soberon' really took off I was a published writer, with two of my teenage romance novels being available in shops allover Belgium and The Netherlands!

Share a recipe with my readers!
One of my fav 'discoveries' of 2018 must've been Sherry as a whole category and I don't think I've embraced any type of product as much as since my obsession with Rum started. Here's a cocktail using both ingredients, that's still easily replicable by anyone:

CREAM OF THE CANE
- 60ml Cream Sherry
- 15ml Highproof Jamaican Rum
- Optional: A dash of Aromatic Bitters
- About 100-120ml Ginger Ale

Combine first two ingredients in a glass with sufficient ice, give a quick stir, top with ginger ale and garnish with either a flower or lime twist.