I love spicy drinks and bourbon too so when I bumped onto
this recipe
I knew I had to try it! The ginger beer adds a delicious texture to the spiciness of the drink.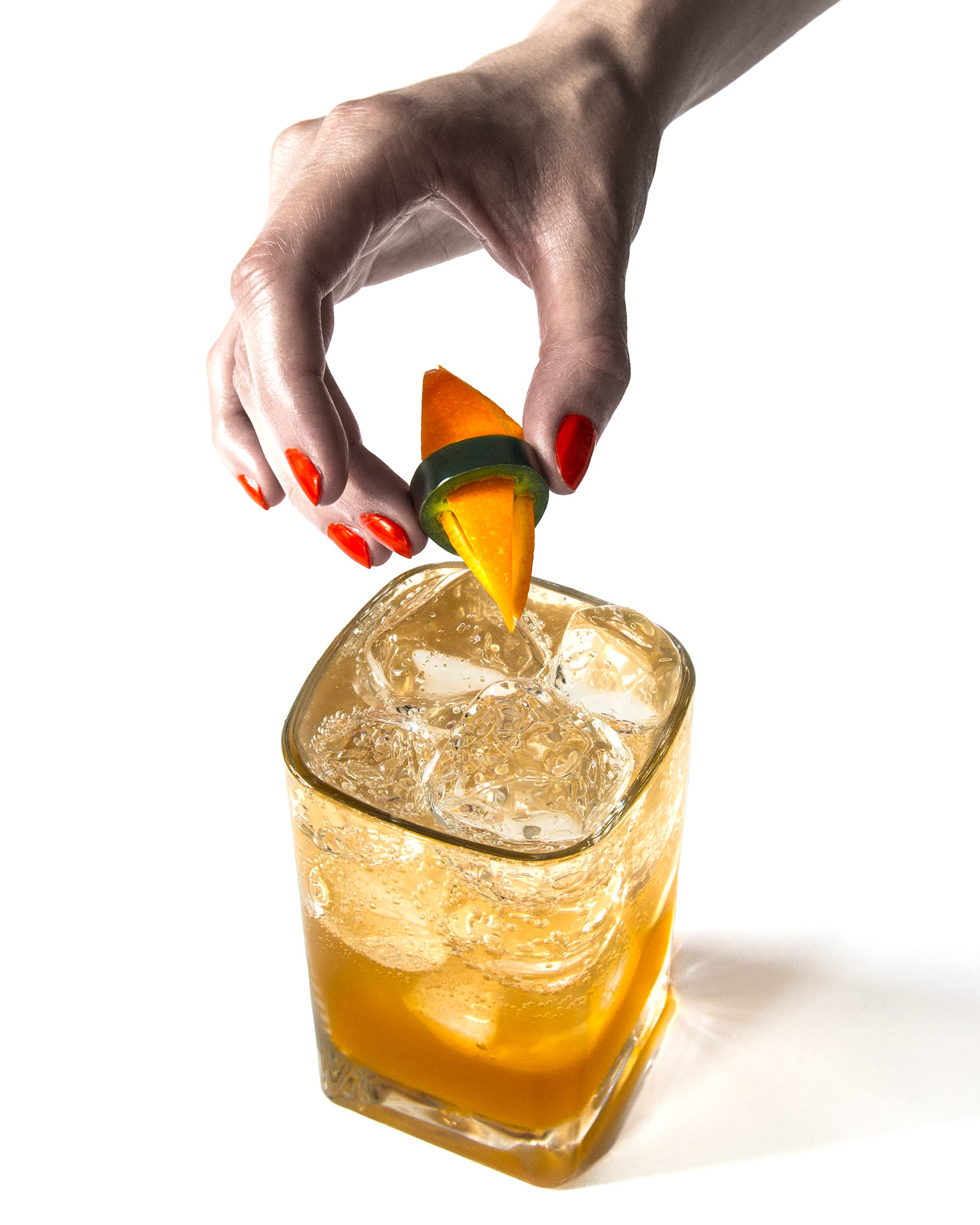 - 1.5 oz / 45 ml bourbon
- 0.5 oz / 15 ml lemon juice
- 0.5 oz / 15 ml honey
- 3 jalapeño slices
- 2 dashes of Angostura bitters
- Ginger beer
- Orange peel to garnish
Muddle 2 jalapeño slices with the honey in a shaker. Add the rest of the ingredients with ice and shake until chilled. Double strain over a rocks glass filled with ice. Garnish with a jalapeño slice and 3 small slices of orange peel.