This is an ever more refreshing take on the classic moscow mule. Very easy to mix, I love to sip these on warm summer days!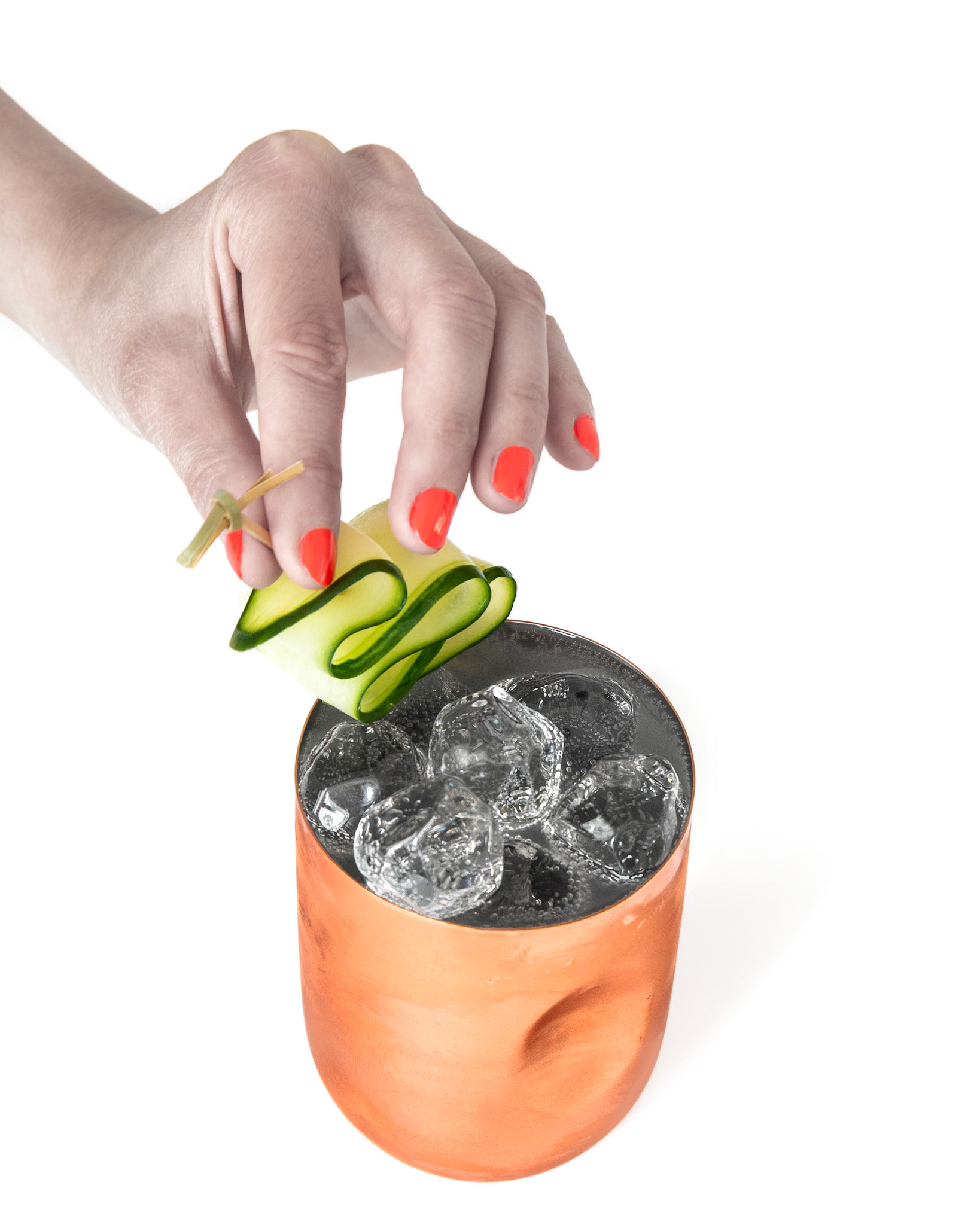 CUCUMBER MULE COCKTAIL RECIPE
INGREDIENTS:
- 1.5 oz / 45 ml Lemon vodka
- 0.75 oz / 22 ml Fresh lime juice
- 4 Cucumber slices
- Ginger beer to top
METHOD:
Muddle 3 cucumber slices in a shaker tin with the vodka and the fresh lime juice then add ice and shake. Strain into a copper mug filled with ice, top up with ginger beer and garnish with a cucumber slice.