Coffee negronis are a thing this year. I'm seeing them on many menus in the bars I'm visiting and there is a clear reason why: they are delicious!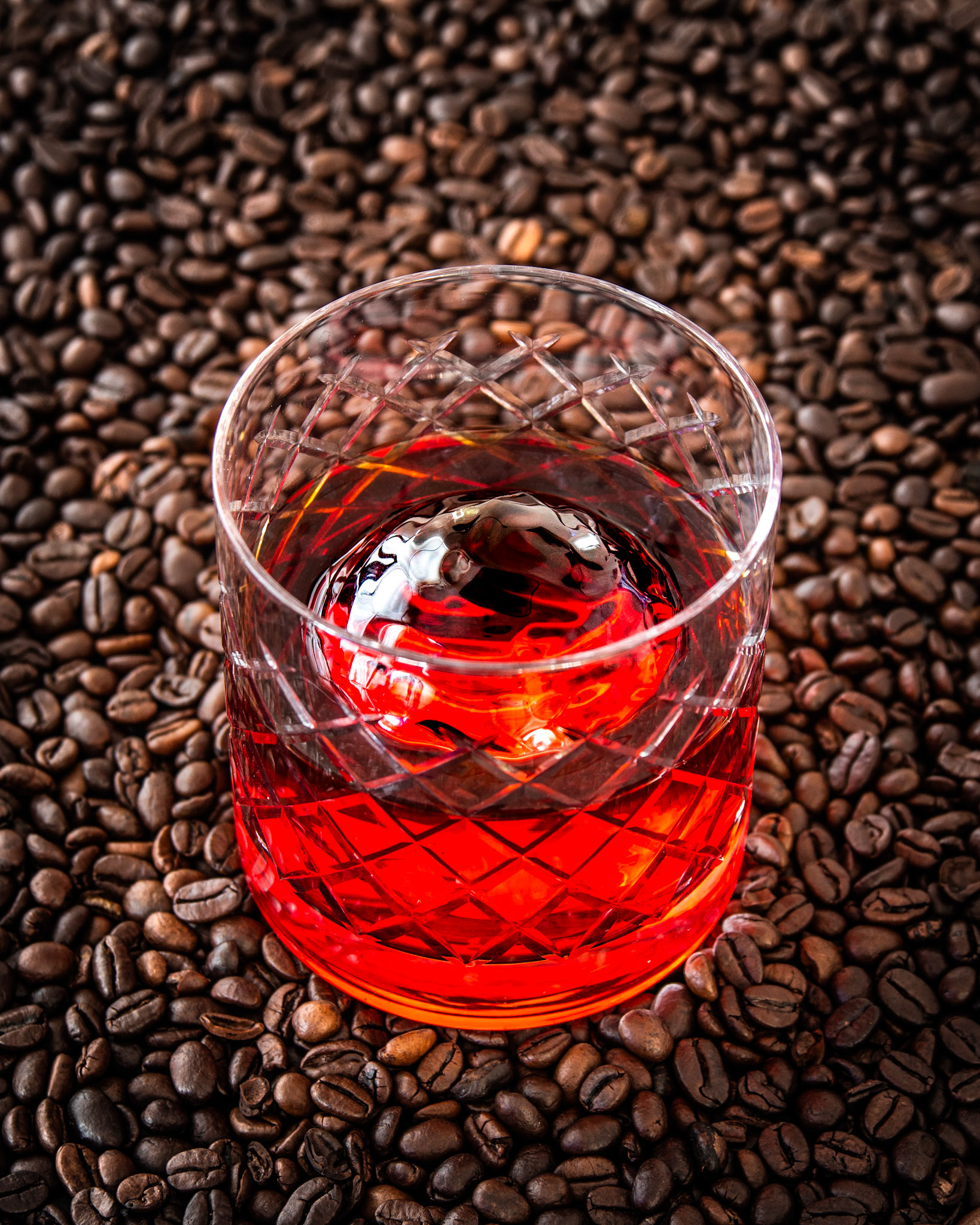 COFFEE NEGRONI COCKTAIL RECIPE
INGREDIENTS:
- 1 oz / 30 ml gin
- 1 oz / 30 ml Campari
- 1 oz / 30 ml sweet vermouth
- 0.5 oz / 15 ml cold brew coffee
METHOD:
Stir all ingredients but the coffee in a stirring glass with ice for 10-15 seconds. Strain into a rocks glass over ice. Pour gently the coffee on top of the drink.