Endless variations of the bloody Mary are available, but this classic take is always a winner.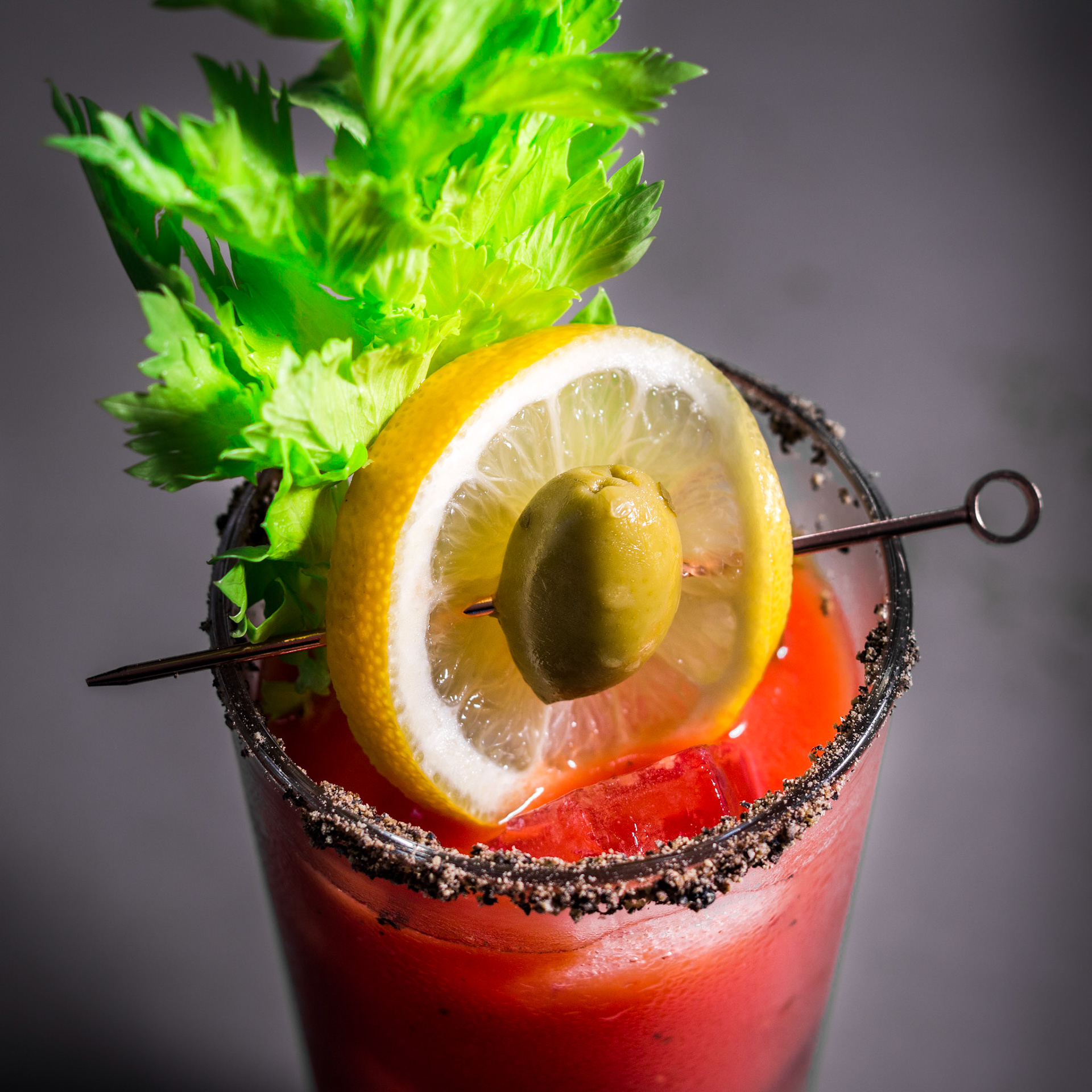 INGREDIENTS:
- 1.5 oz / 45 ml vodka 
- 3 oz / 90 ml tomato juice 
- 0.5 oz / 15 ml lemon juice 
- 2 dashes worchester sauce
- 4 dashes tabasco 
- Salt & pepper 
- 1 celery stalk
- 1 lemon wheel
- 1 olive
METHOD:
Rim a highball glass with pepper. You can do this by simply moistening the rim with water and tapping it gently on some pepper on a plate. Stir all ingredients in a shaker and then pour into a highball glass without straining. Garnish with the celery stick and an olive and lemon wheel on a pick.