I'll admit it: beer cocktails make me nervous. I feel that it is so easy to over do it with the beer and you really have to find the right pairing and balance between beer, spirit and all the other ingredients.
I found this recipe excellent and decided to use an IPA rather than a lager which worked well in my opinion. Bourbon, beer and maple syrup work really well toghether!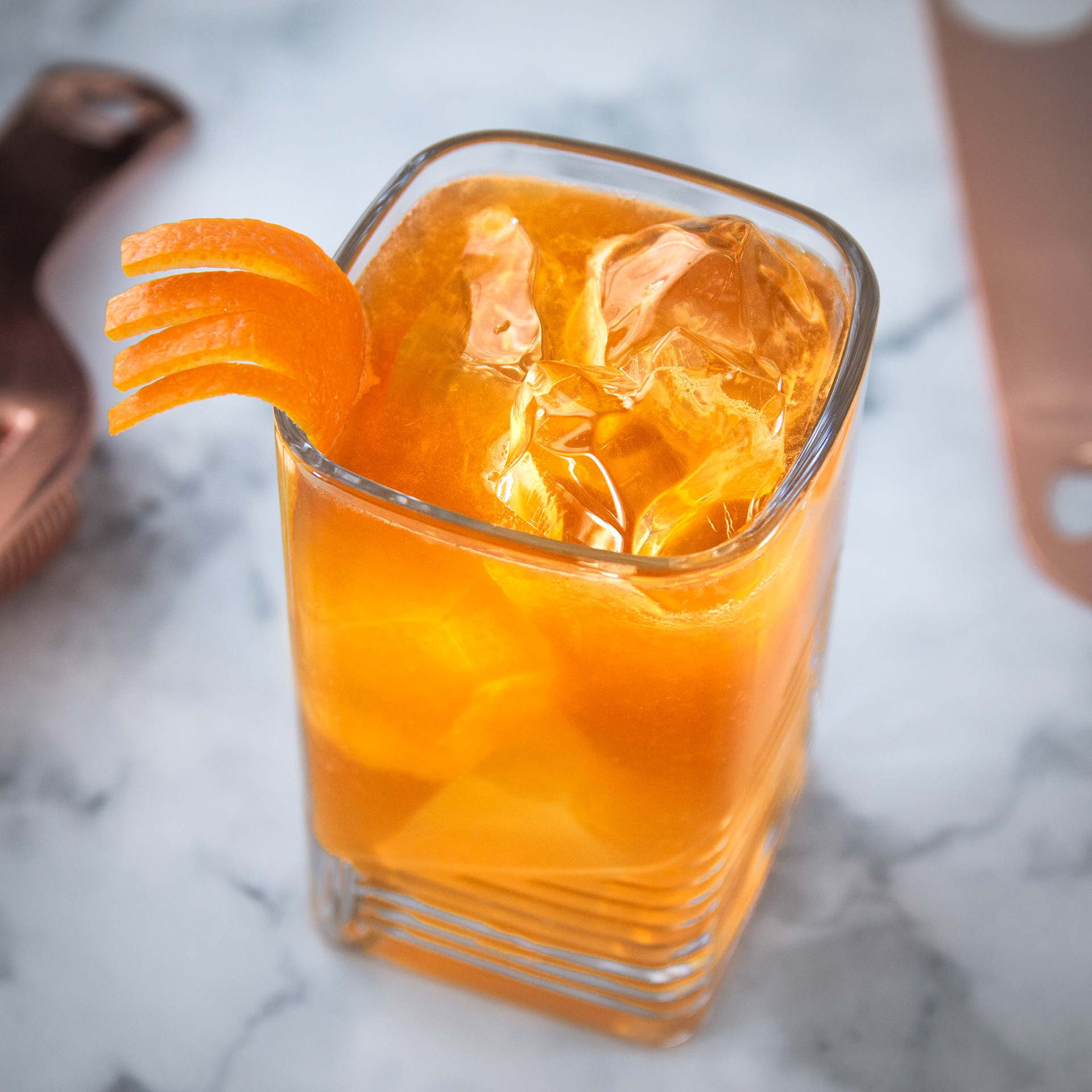 BEGGAR'S BANQUET COCKTAIL RECIPE
- 2 oz / 60 ml Bourbon 

- 0.75 oz / 22 ml Maple syrup
- 0.5 oz / 15 ml Fresh lemon juice
- 5 oz / 150 ml IPA

- Orange peel
Shake all ingredients but the IPA with ice. Strain over ice in a rocks glass and top up with the IPA. Garnish with an orange peel.