This drink is a very special one for me. It was the very first drink I shot and posted on my instragram channel
@welcometomybar
on Valentine's Day in 2017. What makes it even more special was that it was originally intended simply as an after dinner dessert drink to round off a romantic Valentine's dinner with my fiancée (now wife). Little did I know that it would have led me to dive into content creation and building an Instagram channel dedicated to drinks coming from my home bar... Life's funny at times!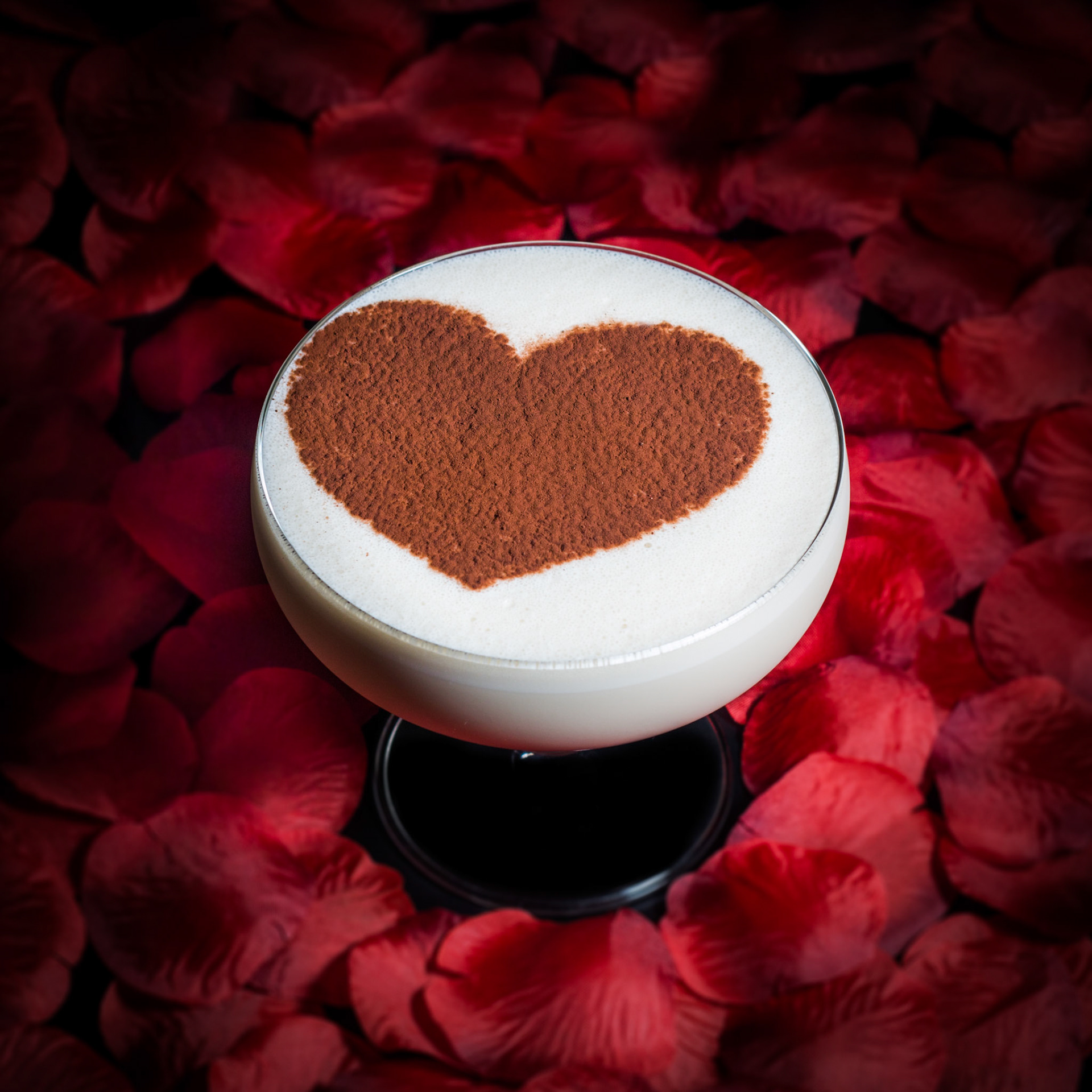 INGREDIENTS:
- 1.7 oz / 50 ml Whisky Cream Liqueur
- 0.8 oz / 20 ml Dry Curaçao
- 1 Scoop ice cream (cream or vanilla will do)
- 2.5 oz / 75 ml Milk
- Cocoa powder
- Orange peel (optional but recommended)
METHOD:
Add all ingredients to a shaker with some ice and shake. Strain in a coupe glass and garnish with some cocoa powder. If you want to go all in with the romanticism you can cutout a heart shape from a piece of paper and use the paper as a stencil for the cocoa powder garnish, like in the above photo.


Tip: You can express the oils from an orange peel on the rim and on the drink to give a stronger hint of orange.
Tip 2: If you want to up the chocolate taste you can also rim the coupe glass with chocolate syrup and crushed chocolate cookies (Oreos can work), just like I did below.