If like me you are in love piña coladas, go ahead and try this twist. In this recipe the addition of almond liqueur to the classic piña colada makes for a delicious sweet take on this summery drink.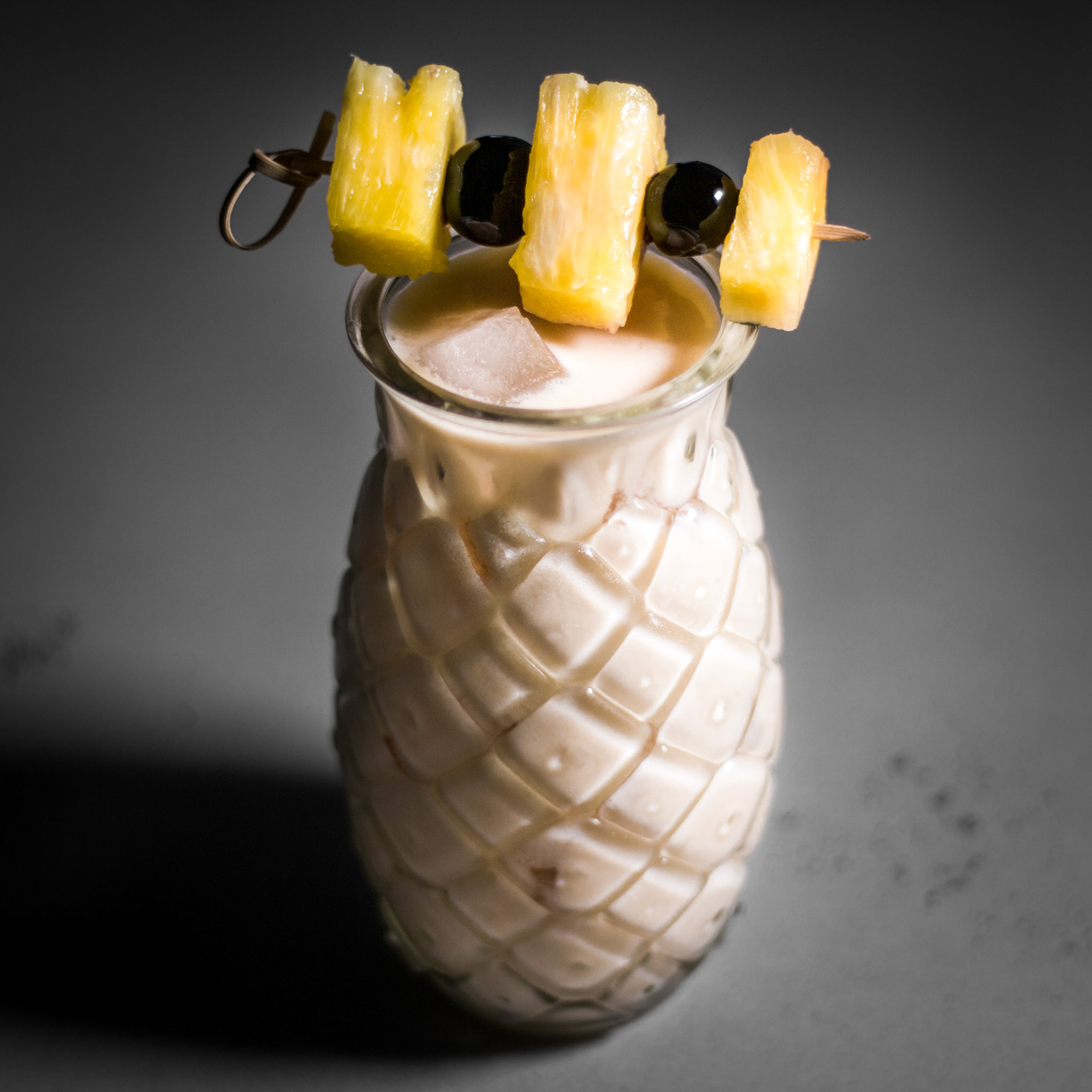 INGREDIENTS:
- 1 oz / 30 ml amaretto
- 1 oz / 30 ml light rum
- 1.5 oz / 45 ml coconut milk
- 1.5 oz / 45 ml fresh pineapple juice
- 3 small chunks of fresh pineapple
- 2 Maraschino cherries
METHOD:
Shake all liquids with ice and strain into a pineapple glass filled with ice. Garnish with fresh pineapple and maraschino cherries on a pick.